LTS Nutraceuticals, Reinvents the MLM model
January 19, 2012
By Team Business For Home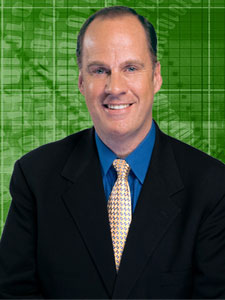 LTS Nutraceuticals, Inc. (OTCBB: LTSN), a developer and manufacturer of nutritional and personal care products, has reinvented the traditional network marketing (MLM) model to a whole new level called, Inline Marketing.
Through its direct selling marketing channel, Livethesource, Inc., the Company has launched an Inline Marketing strategy, beginning in the United States and Canada, offering a bonus compensation plan to the Company's independent entrepreneurs. Unlike the traditional network marketing model, the Company maintains an aggressive and competitive atmosphere when marketing its nutraceutical products to various retail channels across North America.
The Company markets products through multiple channels; direct sales, retail sales and network marketing sales. What makes Inline Marketing unique and so innovative is that the independent distributor ("entrepreneur") earns income from all channels, not just from the sales they make within the "MLM" model.
The entrepreneur also earns income "inline" as someone purchases one of the retail products under the LTS Brand marketing channel, at retail stores nationwide which includes Walmarts,Walgreens, Rite Aid and BJ's Wholesale Club to name
a few as well as online on Costco.com and Drugstore.com. The revenue share can potentially come from anywhere in the country or even globally. Additionally, each channel functions independently therefore products sold by entrepreneurs are not available through retail or direct sales, nor are retail products available through the entrepreneurs.
Chairman of LTS Nutraceuticals, Ted Farnsworth stated, "Our Inline Marketing is truly a one-of-a-kind and is even considered a 'market disruption' to the network marketing industry. We are thrilled to bring a new and exciting marketing strategy to the forefront of our business model and we are already seeing an increase in the number of entrepreneurs signing up and taking advantage of it."
Farnsworth was inspired by Rexall Sundown's retail model and Rexall Showcase's multi-level marketing arm which helped the company become the largest, most recognizable name in vitamins and supplements. Rexall had no revenue share between the models; however LTS Nutraceuticals' unique "inline" approach insures the viability of the Company for many years to come.
"We believe Inline Marketing is a total game changer in the network marketing industry and we are the first company to do this which also gives us first mover advantage in the space. We anticipate that this will be the new standard by which all 'traditional' network marketing companies will be measured and we expect to see an increase in revenues as more entrepreneurs begin to see the potential income opportunities for themselves," stated CEO of LTS Nutraceuticals, Jerry Rayman.
To learn more about the Company's Inline Marketing, please visit www.HomeBizPaysBig.com or to sign up and become an entrepreneur or customer.
About LTS Nutraceuticals, Inc.
Headquartered in Ft. Lauderdale, FL, LTS Nutraceuticals, Inc. develops, manufactures, markets and distributes an expanding line of unique, high-quality vitamins, vitamin boosters, dietary supplements and nutraceuticals. The products are sold throughout North America through two marketing channels: direct selling utilizing Inline Marketing™ to introduce products to the consumer and marketing products through national retail, drug and grocery chains and club stores.