Matt & Johnna Parr move to ViSalus
January 10, 2012
By Team Business For Home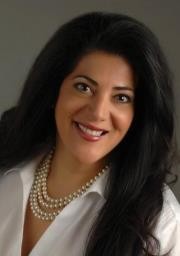 NETWORK MARKETING POWER DUO MATT & JOHNNA PARR ANNOUNCE MOVE TO VISALUS.
Team Parr to Promote the Body by Vi™ Challenge
LOS ANGELES, CA (January 8, 2012) Matt and Johnna Parr of MJP, Inc.—an active network marketing duo well-known throughout the industry—announced their official move from Team National to ViSalus.
The Parrs never imagined being aligned with another company, but had to put emotion aside in late 2011 when they looked at their growth numbers objectively. "It was becoming painful to watch great people with such desire and work ethic struggle. We began to feel internally conflicted…that was when we knew it was time to go," recalled Johnna Parr
"I've always been proud to be part of the ViSalus community…It's awesome to see that we're now attracting such well-respected industry vets!" says ViSalus Co-Founder and Royal Ambassador Nick Sarnicola. "I can't wait to see what transpires in 2012 when the Parrs bring their energy to promoting the Body by Vi Challenge!"
"When we stepped outside our bubble and researched the entire industry, it wasn't hard to see the success ViSalus was experiencing! So we stalked their Facebook and social media pages for several months and were astounded by their growth, and the records they were breaking." –Matt Parr
The Parrs were also impressed when they saw people of all skill levels succeeding with the ViSalus compensation plan—as well as top executives with strong Network Marketing and Global experience at the corporate level in operational control.
"The compensation plan is well-balanced and lucrative for the masses—not just for those who can 'sell'—plus there are significant rewards at every level. And we're really looking forward to learning from Nick [Sarnicola] – who's known throughout the industry for his professionalism, his servant spirit, and his honesty." –Matt Parr.
The couple remarks on the integrity of the ViSalus leaders, who never offered the Parrs any deals or special incentives to make their move. "We're thrilled to have this opportunity to build our business right out of the gate, like everyone else on our team!"

About the Parrs
Matt Parr served 11 years in the U.S Army, earning both the coveted Green Beret and U.S. Army Ranger tab. After being injured, he entered the pharmaceutical arena and transitioned into Network Marketing. He has remained in the industry for 20 years—spending the last 14 with Team National, where he served on the Executive Committee for over a decade and achieved the highest level of the company in 2003.
Johnna Parr was a corporate recruiter in Chicago before she entered the network marketing industry. She joined Team National in 1998 as a single mom of two young daughters—where she worked with her coach and mentor, Matt Parr. When work turned to friendship and friendship became love, the couple married in 1999. Johnna served as an Executive Committee member for Team National for 10 years and is the author of industry best seller, When the Dream is Big Enough."