USANA Expanding in Europe
January 26, 2012
By Team Business For Home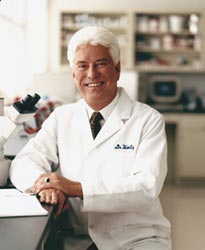 In the first quarter of 2012 USANA Health Sciences (Based in Salt Lake City, Utah) will expand his activities into Belgium en France, followed by the opening of another 6 countries in the second quarter. Germany, Austria, Luxembourg, Italy, Spain and Ireland.
The Netherlands are already open for business for years. Shipping is done in 3 days "door to door" from Utah via Paris with FedEx including tracking and tracing of orders. According to the World Federation of Direct Selling Associations (WFDSA), France is the world's 10th–largest direct selling market, with estimated sales of more than $2.4 billion annually.
An opportunity for the experienced MLM distributor with contacts in Belgium and France who is open for a new challenge.
The following countries are already open for Usana business: The Netherlands, UK, US, Canada, Mexico, Australia, New Zealand, Malaise, Singapore, Hong Kong, The Philippines, Thailand, South Korea, Japan, Taiwan en China through the acquisition of "Baby Care". Several Usana products are already being sold in China.
The European head office will be located in France and according to the latest information a central distribution centre in The Netherlands. Products are being approved at this moment and if necessary slightly modified, keeping the same high quality.
For more information in Europe:
About USANA
USANA Health Sciences is a Utah corporation, founded in 1992 by Myron W. Wentz, Ph.D. USANA develops and manufactures high quality nutritional and personal care products with a focus on reducing the risk of chronic degenerative disease and promoting long-term health.
The products are sold directly to Preferred Customers and Associates. The company has operations in 15 markets worldwide where USANA distribute and sell products by way of direct selling. The net sales in fiscal year 2010 were $518 million, net sales in 2009 $437 million (18% growth).