BodHD Official Launch in April In The USA
March 22, 2012
By Team Business For Home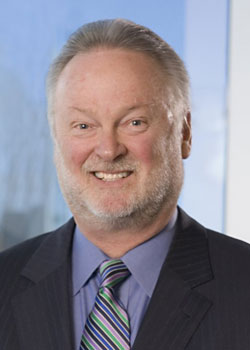 VISTA, CA, USA
Arizona has proven its High Definition, leading every other state in growth during BodHD's initial pre-launch phase. In just the last 60 days alone, growth of BodHD throughout Arizona, from the valley to the mountains, has doubled in size and revenues. Arizona has literally become the epicenter for BodHD's High Definition Body Nutrition product brand and home-based business marketing opportunity. As a result, BodHD has selected Scottsdale, Arizona as the site for its Official Launch April 20-21, 2012.
Arizonian and BodHD Top Field Leader Travis Flaherty, who just achieved the highest sales rank in BodHD of Presidential Director and whose past sales success has been featured in Your Business at Home and Success at Home Magazines, believes the BodHD and Arizona are perfectly matched and timed.
"It really is a convergence of forces when it comes to the growth that's occurring at BodHD in Arizona so early, "Travis said. "From a nutritional stand-point, BodHD has hit the mark when it comes to nutritional products for health conscious Arizonians tapping into the cultural shifts taking place in our desire for whole food, organic, enzymes, probiotics and Super Food options.
BodHD has also tapped into Arizona's innovative mindset with its home-based product marketing opportunity. People in Arizona aren't waiting on someone else or the government to solve their financial problems, we are creating our own economic recovery and we are doing it with the help of BodHD. It's truly inspiring to be part of the beginning, to say that Arizona was part of BodHD history in the making."
Flaherty is one of a high-level group of effective and well-known sales leaders in Arizona, such as Dallas Baldri, Bill Drevyanko, Keith James and legendary former Dallas Cowboy Quarterback Danny White, who are fueling and facilitating BodHD's growth throughout the state and will be on hand for BodHD's Official Launch.
For Arizonian and BodHD Associate Janet Lasonder, who lives in the White Mountains, BodHD has been a renewing force in her life and health.
"I live in a small community where there aren't very many job opportunities," Janet said. "I was looking for a means to make an income when I heard about BodHD. I've always been interested in health and taken nutritional supplements, so I know BodHD is part of a trillion dollar industry that's growing. Plus, BodHD's product line, especially its whole food and enzyme probiotic-based nutritionals are far superior than anything I've ever taken.
And, like a lot of women in their 50's my metabolism was slowing down and I needed to lose some weight, so BodHD's Super Food-based weight loss system, SUPERFX, just made sense. Since starting BodHD, I've lost 14 pounds quickly and feel great, I'm earning an income from sharing BodHD's Products with others, and I'm helping them do the same. People helping people—that's how we're going to get people back to work, and that's how I believe we're going to get people back to good health."
Lasonder is just one of hundreds from Arizona and all over the country who plan to attend BodHD's Official Launch April 20-21st at the Scottsdale Hilton Resort and Villas in Scottsdale, AZ. BodHD has pulled out all the stops to make our must-attend 212 Degrees- themed OFFICIAL LAUNCH event the single most important place to be as BodHD sets its sights on creating a Billion Dollar brand.
Nationally recognized speakers will be part of the Launch event including: #1 NY Times bestselling author and one of the nation's leading experts on happiness, success, and unconditional love, as well as the author of six bestselling Chicken Soup titles Marci Shimoff, and national and internationally known keynote speaker and author Larry DiAngi, who just released his newest book, Overcoming Rejection will Make You Rich.
EVENT DETAILS:
Registration Information:
$139.00 – Registration Fee from March 21 – April 13, 2012
$169.00 – Registration Fee from April 14 – April 20, 2012
Registration available at: https://www.bodhd.com/event-registration/?ee=5
BodHD is a Southern California-based Direct Sales company that distributes High Definition Body Nutrition Products throughout the U.S. BodHD offers lucrative income potential to Independent Associates who share its Products and Home-Based Business Opportunity through its person-to-person distribution model.
For more information, please contact: Bill Drevyanko at [email protected]