Lyoness In Compliance With USA Laws
March 10, 2012
By Team Business For Home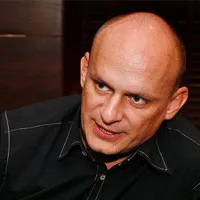 MLM Watchdog Rod Cook reported last month Lyoness was not in compliance with USA laws. This week he has pulled back his warning.
A big relief for a lot of Lyoness distributors. Lyoness defines itself as a shopping community.
Together we are stronger and we create an added value from which all Lyoness Members benefit. Hubert Freidl (photo), founder came up with this inspiring business idea and many business members soon joined him.
He founded Lyoness in July 2003. Today Hubert Freidl is the CEO of Lyoness International AG and the man with the ideas, as well as being the driving force of the company. A total of approximately 350 employees of Lyoness Europe AG, Lyoness America Inc., and Lyoness Middle East & Africa make up the future orientated strong team that currently support more than 2 million cashback members and cashback loyalty partners.
With 24 regional offices in 21 European countries, North America and now also in the Middle East, Lyoness is now active on three continents.