Max International Lawsuit – Counter Claims
March 3, 2012
By Team Business For Home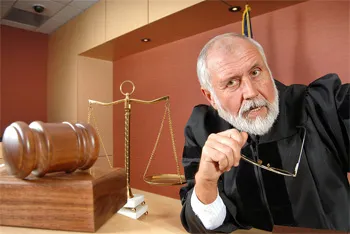 Mike Unclebach, Laura Unclebach, Sheldon Robinson and Enhance International have answered the termination and subsequent lawsuit filed by Max International.
Max additionally sued Scott Unclebach and Mitch Edland and these parties have joined together and responded with denials and counter claims on February 24th and suits were delivered to Max International, Joe Voyticky and Steve Scott respectively. Max is required to respond to the suit in 20 days.
Some remarkable matters from this lawsuit:
Upon information and belief, at least Scott and Voyticky have created and positioned several legal entities that have allowed them to use Max as a personal piggy-bank, and in violation of Max's Marketing and Compensation Plan.
Scott and Max stated that Max GXL was clinically proven in double-blind cross-over placebo studies, and that the product had lived up to the gold standard of clinical testing. Such studies were never produced.
The result of Max giving up exclusivity in relation to Max GXL resulted in distributors leaving Max and specifically withdrawing from the business organizations developed by the Distributor Plaintiffs, which were substantial.
Max distributors withdrew from the Distributor Plaintiffs' business organizations and stopped building their businesses.
This was due to the lower price of GXL charged by RobKellerMD.com. As a result of Max giving up exclusivity to sell GXL, a customer could purchase GXL online from RobKellerMD.com for $39.95 per bottle, as opposed to Max's price of $69.95 per bottle.
Max WLX is a weight loss product. MaxWLX became the subject of litigation filed by Tripharma, LLC, in which Tripharma alleged, inter alia, that Max and a number of its distributors, including some of the Distributor Plaintiffs, infringed Tripharma's patent, and engaged in trademark dilution, and false advertising.
In addition to the claims made in the Tripharma litigation, MaxWLX was defectively manufactured. The ingredients of WLX were not digestible. Distributors at Max complained the product made them physically ill, and sent photographs to the company showing that the pills had not been digested.
During the relevant time period, Max also sold a skin care product line called Visible Solutions, which consisted of lotions and other skin care products. The product was defectively manufactured and packaged.
The product leaked out of the jar containing the product. Because of its Jell-Olike consistency, if it froze during shipping the product turned into a more fluid and water-like substance and leaked into the shipping containers.
Allowing Max's executive employees to own positions in Max's Marketing and Compensation Plan constitutes a material breach of the distributor agreement, Max's Policies and Procedures, and Max's Marketing and Compensation Plan.
The Distributor Plaintiffs have been damaged as a direct and proximate result of these breaches in an amount to be proven at trial, but not less than $500,000.