Sergei Mavrodi – Russian Scam Emperor Rides Again
March 26, 2012
By Team Business For Home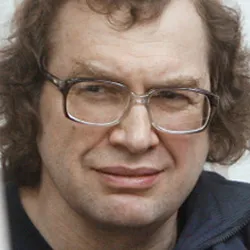 Mavrodi aimed at Europe and USA
The Belarusian central bank has ordered a freeze on bank accounts of suspected organizers of the reincarnated MMM financial pyramid, the tut.by online news portal reported on Wednesday, quoting banking sources.
The collapse of Sergei Mavrodi's 1990s MMM pyramid scheme cost millions of Russians their life savings. The scam attracted between two and five million investors who lost around $1.5 billion when it collapsed. Mavrodi served a four-and-a-half-year sentence and was released in May 2007.
In 2011, Mavrodi unveiled a new scheme, which uses an online payment system, WebMoney, to allow investors to buy tickets that work like shares, but have no real value. He promised investors returns of 20-30 percent per month.
Last week, the Belarusian security services detained the suspected organizers of the pyramid, launching a criminal case against them on charges of "illegal entrepreneurship."
Police have seized plastic cards worth some 800 million Belarusian rubles ($100,000) from the suspects.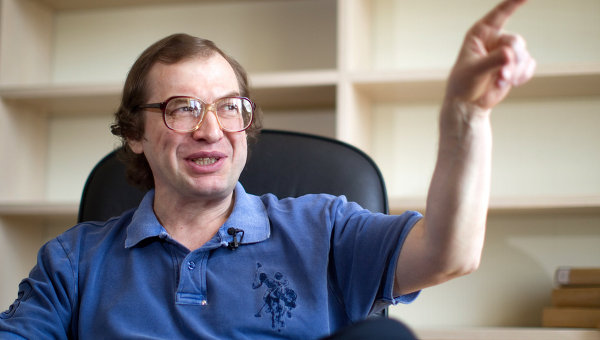 The "Great Builder of Pyramids" Sergei Mavrodi has decided to make Europeans happy by launching a website www.i-mmm.eu in German, Lithuania, Polish, English and Russian languages where he calls on people to deposit money in the virtual currency MAVRO and earn up to 75 percent profit a month. Experts describe Movrodi's "offspring" as another global racket.
"Russian Medoff" – Sergei Mavrodi is acting on grand scale. A year ago, he launched a new project – MMM-2011 after he was released from prison for cheating 15 million Russians in the 90s. According to him, this is a global benefit fund where people voluntarily help each other financially.
Some 15 million of easy money lovers have fallen into the tempting net of MMM-2011 since it was created. Sergei Mavrodi is worried because things are not going too well. In 1994, 15 million depositors joined his racket in six months. At the time, Russia's leading television channels advertized his project. At present, he has to distribute leaflets by mail and rely on the spread of rumours because he has no access to the mass media and his billboards get removed. In fact, local authorities and advertising agencies show common sense by taking these preventive measures. Although the Federal Antimonopoly Service sent a conclusion to the Interior Ministry by its Expert Council urging it to recognize MMM-2011 as a financial pyramid, the Prosecutors Office sees no reason to admit Mavrodi's activity illegal. Here is an opinion from a lawyer at the Russian Legal Service, Konstantin Gusov.
"Russia's criminal legislation does not allow punishing any body for deliberate fraud in the absence of the suffered. Unless at least one affected person complains that Sergei Mavrodi's project inflicted losses upon him or did not provide him with expected money, the law enforcement agencies cannot find any way to fight against this phenomenon. In short, all people know that this will end in failure but are prompted to wait until it happens," Konstantin Gusov said.
Even in this case, the cheated citizens cannot hope for getting back their money. This time, experienced Sergei Mavrodi has taken steps to safeguard himself. On his site, he warns that people voluntarily join the MMM-2011, that payments will be made as long as new clients are attracted and that the exchange rate of MAVRO is determined by himself according to his will. In these circumstances, the civil code will not help, says the founder of the Moscow Human Rights Centre, Mikhail Salkin.
"The civil code does not defend deals based on betting, some games or gambling. In this case, when the value of the currency is fixed by a citizen according to his will, the civil code will not defend those who have suffered. It will be useless to file a case demanding the return of money deposited and paying interests. Moreover, the citizens have no written or oral agreement with anybody," Mikhail Salkin said.
At present, Mavrodi is planning to break into the West where nobody knows about him. According to him, it's high time to attract European depositors. Financial and economic crisis is a happy hunting ground for speculators who promise pennies from heaven to the trustful and the lazy.