The Big Secret – Facebook Momentum MLM Companies March 2012
March 18, 2012
By Team Business For Home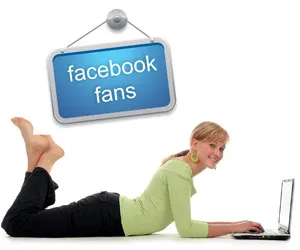 How popular is a Direct Selling Company on Facebook? A great indicator for the holy grail of Network Marketing: Momentum. The first Facebook ranking we did in November 2011.
Facebook Fan Pages are for organizations, businesses, celebrities, and bands to broadcast great information in an official, public manner to people who choose to connect with them.
Pages can be enhanced with applications that help the entity communicate and engage with their audiences, and capture new audiences virally through friend recommendations, News Feed stories, Facebook events, and beyond.
Some companies can really improve their Facebook Marketing and helping distibutors to spread to word….
Bad Facebook presence = NOT GOOD
The average Direct Selling company (See below list) as of March 2012 has:
51,261 Likes
1,596 Fans / Talking about: That are the active networkers!
3,1% Activity Level (Likes / Fans)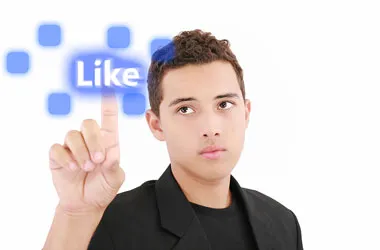 Breakdown Of The "People Are Talking About This" Number
The "people are talking about this" number is pulled from a variety of interactions that can occur on Facebook over the past seven days. A Facebook spokesperson described the metric's freshness as follows:
"This metric refreshes daily but goes back a week. So it's the current barometer of how much conversation is being generated by someone's Page on Facebook.
Some remarkable facts: [private_platinum]
Oriflame got 130,536 new Fans, Zeekrewards had 428% growth in Likes, nr. 2 is Visalus 105% growth and Mannatech is vanished away, only 2 people are talking about the company…..
Did we miss your company ? Please comment below!
The rankings for 18 March 2012 sorted on Likes
| Rank | Nr. | Company | Facebook Likes | Talking About | Activity % | Facebook Page | Old Likes Rank | Rank Growth | Facebook Likes | Talking About | Activity % | Grow Likes | Grow Likes in % |
| --- | --- | --- | --- | --- | --- | --- | --- | --- | --- | --- | --- | --- | --- |
| 1 | 1 | Scentsy | 420,863 | 11,402 | 2.7% | www.facebook.com/OfficialScentsyFanPage | 1 | 0 | 529,415 | 15,158 | 2.9% | 108,552 | 26% |
| 2 | 2 | Oriflame | 262,770 | 5,639 | 2.1% | www.facebook.com/oriflame | 2 | 0 | 393,306 | 10,289 | 2.6% | 130,536 | 50% |
| 3 | 3 | Herbalife | 232,517 | 6,324 | 2.7% | www.facebook.com/Herbalife | 3 | 0 | 296,065 | 14,037 | 4.7% | 63,548 | 27% |
| 4 | 4 | Beachbody | 153,964 | 3,325 | 2.2% | www.facebook.com/Beachbody | 4 | 0 | 175,093 | 2,931 | 1.7% | 21,129 | 14% |
| 5 | 5 | Stella & Dot | 142,953 | 5,640 | 3.9% | www.facebook.com/stelladot | 5 | 0 | 165,944 | 3,904 | 2.4% | 22,991 | 16% |
| 6 | 6 | Tastefully Simple | 125,462 | 2,671 | 2.1% | www.facebook.com/tastefullysimple | 6 | 0 | 140,407 | 2,327 | 1.7% | 14,945 | 12% |
| 7 | 7 | Stampin up | 83,264 | 7,056 | 8.5% | www.facebook.com/stampinupfanpage | 12 | 5 | 129,576 | 3,203 | 2.5% | 46,312 | 56% |
| 8 | 8 | Amway US | 102,540 | 2,603 | 2.5% | www.facebook.com/AmwayUS | 8 | 0 | 126,514 | 3,395 | 2.7% | 23,974 | 23% |
| 9 | 9 | Partylite | 110,403 | 2,550 | 2.3% | www.facebook.com/PartyLite | 7 | -2 | 119,614 | 2,533 | 2.1% | 9,211 | 8% |
| 10 | 10 | Monavie | 96,790 | 2,367 | 2.4% | www.facebook.com/MonaVie | 9 | -1 | 110,904 | 2,805 | 2.5% | 14,114 | 15% |
| 11 | 11 | Forever Living Products | 91,961 | 1,255 | 1.4% | www.facebook.com/ForeverFan | 11 | 0 | 106,888 | 1,716 | 1.6% | 14,927 | 16% |
| 12 | 12 | Tupperware | 75,650 | 1,527 | 2.0% | www.facebook.com/pages/Tupperware/9514748514 | 13 | 1 | 100,918 | 1,947 | 1.9% | 25,268 | 33% |
| 13 | 13 | Arbonne | 93,835 | 1,727 | 1.8% | www.facebook.com/arbonne | 10 | -3 | 99,858 | 2,144 | 2.1% | 6,023 | 6% |
| 14 | 14 | ViSalus | 44,226 | 3,297 | 7.5% | www.facebook.com/ViSalus | 18 | 4 | 90,643 | 10,883 | 12.0% | 46,417 | 105% |
| 15 | 15 | ACN | 62,340 | 1,974 | 3.2% | www.facebook.com/ACNINC | 14 | -1 | 69,133 | 1,930 | 2.8% | 6,793 | 11% |
| 16 | 16 | Unicity | 56,367 | 133 | 0.2% | www.facebook.com/UnicityInternational | 15 | -1 | 68,166 | 290 | 0.4% | 11,799 | 21% |
| 17 | 17 | Advocare | 44,753 | 2,237 | 5.0% | www.facebook.com/advocare | 17 | 0 | 55,781 | 2,558 | 4.6% | 11,028 | 25% |
| 18 | 18 | USANA | 44,017 | 1,091 | 2.5% | www.facebook.com/usanahealthsciences | 19 | 1 | 51,277 | 1,585 | 3.1% | 7,260 | 16% |
| 19 | 19 | Juice Plus | 46,187 | 959 | 2.1% | www.facebook.com/juiceplus | 16 | -3 | 51,115 | 986 | 1.9% | 4,928 | 11% |
| 20 | 20 | Isagenix | 36,294 | 650 | 1.8% | www.facebook.com/isagenix | 21 | 1 | 42,796 | 1,007 | 2.4% | 6,502 | 18% |
| 21 | 21 | Longaberger | 38,211 | 659 | 1.7% | www.facebook.com/TheLongabergerCompany | 20 | -1 | 40,237 | 707 | 1.8% | 2,026 | 5% |
| 22 | 22 | Organo Gold | 25,520 | 1,686 | 6.6% | www.facebook.com/organogold | 25 | 3 | 37,731 | 2,384 | 6.3% | 12,211 | 48% |
| 23 | 23 | 4 Life Research | 31,437 | 693 | 2.2% | www.facebook.com/4life | 23 | 0 | 35,047 | 1,131 | 3.2% | 3,610 | 11% |
| 24 | 24 | Market America | 31,869 | 895 | 2.8% | www.facebook.com/marketamerica | 22 | -2 | 34,119 | 897 | 2.6% | 2,250 | 7% |
| 25 | 25 | Nu Skin | 23,485 | 881 | 3.8% | www.facebook.com/nuskin | 26 | 1 | 32,880 | 1,728 | 5.3% | 9,395 | 40% |
| 26 | 26 | Vemma | 26,694 | 949 | 3.6% | www.facebook.com/vemma | 24 | -2 | 29,213 | 1,339 | 4.6% | 2,519 | 9% |
| 27 | 27 | 5Linx | 16,978 | 392 | 2.3% | www.facebook.com/5LINX | 28 | 1 | 24,950 | 3,015 | 12.1% | 7,972 | 47% |
| 28 | 28 | Dubli | 22,538 | 167 | 0.7% | www.facebook.com/DubLi.Funshopping | 27 | -1 | 23,418 | 79 | 0.3% | 880 | 4% |
| 29 | 29 | Melaleuca | 14,918 | 475 | 3.2% | www.facebook.com/melaleuca | 30 | 1 | 20,556 | 909 | 4.4% | 5,638 | 38% |
| 30 | 30 | Agel | 16,663 | 327 | 2.0% | www.facebook.com/Agel | 29 | -1 | 17,113 | 291 | 1.7% | 450 | 3% |
| 31 | 31 | Cutco | 12,525 | 330 | 2.6% | www.facebook.com/CUTCOCutlery | 33 | 2 | 16,892 | 346 | 2.0% | 4,367 | 35% |
| 32 | 32 | Shaklee Corp. | 10,813 | 364 | 3.4% | www.facebook.com/ShakleeCorporation | 35 | 3 | 14,913 | 894 | 6.0% | 4,100 | 38% |
| 33 | 33 | Ignite | 12,860 | 270 | 2.1% | www.facebook.com/pages/Ignite/166961032440 | 31 | -2 | 14,427 | 415 | 2.9% | 1,567 | 12% |
| 34 | 34 | SendOutCards | 12,119 | 658 | 5.4% | www.facebook.com/SendOutCardsCorp | 34 | 0 | 14,098 | 942 | 6.7% | 1,979 | 16% |
| 35 | 35 | Tahitian Noni | 12,772 | 433 | 3.4% | www.facebook.com/TahitianNoni | 32 | -3 | 13,810 | 310 | 2.2% | 1,038 | 8% |
| 36 | 36 | Evolv Health | 10,595 | 172 | 1.6% | www.facebook.com/EvolvHealth | 36 | 0 | 11,986 | 360 | 3.0% | 1,391 | 13% |
| 37 | 37 | Talk Fusion | 8,590 | 276 | 3.2% | www.facebook.com/TalkFusion | 39 | 2 | 11,888 | 564 | 4.7% | 3,298 | 38% |
| 38 | 38 | Reliv | 9,708 | 389 | 4.0% | www.facebook.com/reliv | 38 | 0 | 10,684 | 561 | 5.3% | 976 | 10% |
| 39 | 39 | Cieaura | 9,999 | 279 | 2.8% | www.facebook.com/cieaura.llc | 37 | -2 | 10,584 | 115 | 1.1% | 585 | 6% |
| 40 | 40 | Max International | 6,402 | 136 | 2.1% | www.facebook.com/maxintl | 41 | 1 | 7,601 | 146 | 1.9% | 1,199 | 19% |
| 41 | 41 | Viridian | 6,491 | 113 | 1.7% | www.facebook.com/liveviridian | 40 | -1 | 6,928 | 96 | 1.4% | 437 | 7% |
| 42 | 42 | LifeVantage | 4,656 | 431 | 9.3% | www.facebook.com/LifeVantage | 45 | 3 | 6,819 | 540 | 7.9% | 2,163 | 46% |
| 43 | 43 | Synergy Worldwide | 5,163 | 154 | 3.0% | www.facebook.com/synergycentral | 43 | 0 | 6,622 | 925 | 14.0% | 1,459 | 28% |
| 44 | 44 | Enagic | 5,548 | 200 | 3.6% | www.facebook.com/Enagic | 42 | -2 | 6,346 | 200 | 3.2% | 798 | 14% |
| 45 | 45 | Ambit Energy | 4,046 | 376 | 9.3% | www.facebook.com/AmbitEnergy | 48 | 3 | 6,068 | 506 | 8.3% | 2,022 | 50% |
| 46 | 46 | Sunrider | 4,894 | 106 | 2.2% | www.facebook.com/sunrider | 44 | -2 | 5,299 | 191 | 3.6% | 405 | 8% |
| 47 | 47 | ZeekRewards | 959 | 53 | 5.5% | www.facebook.com/ZeekRewardsNews | 62 | 15 | 5,061 | 251 | 5.0% | 4,102 | 428% |
| 48 | 48 | Nikken | 4,593 | 104 | 2.3% | www.facebook.com/nikkenworldheadquarters | 46 | -2 | 4,931 | 161 | 3.3% | 338 | 7% |
| 49 | 49 | Univera | 4,088 | 41 | 1.0% | www.facebook.com/univeracorporate | 47 | -2 | 4,341 | 101 | 2.3% | 253 | 6% |
| 50 | 50 | Wealth Masters Int. | 1,796 | 57 | 3.2% | www.facebook.com/wealthmastersinternational | 55 | 5 | 3,457 | 12 | 0.3% | 1,661 | 92% |
Showing 1 to 50 of 67 entries
The rankings for 18 March 2012 sorted on Talking about
| Rank | Nr. | Company | Facebook Likes | Talking About | Activity % | Facebook Page | Old Talking Rank | Rank Growth | Facebook Likes | Talking About | Activity % | Grow Likes | Grow Likes in % |
| --- | --- | --- | --- | --- | --- | --- | --- | --- | --- | --- | --- | --- | --- |
| 1 | 1 | Scentsy | 420,863 | 11,402 | 2.7% | www.facebook.com/OfficialScentsyFanPage | 1 | 0 | 529,415 | 15,158 | 2.9% | 108,552 | 26% |
| 2 | 2 | Herbalife | 232,517 | 6,324 | 2.7% | www.facebook.com/Herbalife | 3 | 1 | 296,065 | 14,037 | 4.7% | 63,548 | 27% |
| 3 | 3 | ViSalus | 44,226 | 3,297 | 7.5% | www.facebook.com/ViSalus | 7 | 4 | 90,643 | 10,883 | 12.0% | 46,417 | 105% |
| 4 | 4 | Oriflame | 262,770 | 5,639 | 2.1% | www.facebook.com/oriflame | 5 | 1 | 393,306 | 10,289 | 2.6% | 130,536 | 50% |
| 5 | 5 | Stella & Dot | 142,953 | 5,640 | 3.9% | www.facebook.com/stelladot | 4 | -1 | 165,944 | 3,904 | 2.4% | 22,991 | 16% |
| 6 | 6 | Amway US | 102,540 | 2,603 | 2.5% | www.facebook.com/AmwayUS | 9 | 3 | 126,514 | 3,395 | 2.7% | 23,974 | 23% |
| 7 | 7 | Stampin up | 83,264 | 7,056 | 8.5% | www.facebook.com/stampinupfanpage | 2 | -5 | 129,576 | 3,203 | 2.5% | 46,312 | 56% |
| 8 | 8 | 5Linx | 16,978 | 392 | 2.3% | www.facebook.com/5LINX | 30 | 22 | 24,950 | 3,015 | 12.1% | 7,972 | 47% |
| 9 | 9 | Beachbody | 153,964 | 3,325 | 2.2% | www.facebook.com/Beachbody | 6 | -3 | 175,093 | 2,931 | 1.7% | 21,129 | 14% |
| 10 | 10 | Monavie | 96,790 | 2,367 | 2.4% | www.facebook.com/MonaVie | 11 | 1 | 110,904 | 2,805 | 2.5% | 14,114 | 15% |
| 11 | 11 | Advocare | 44,753 | 2,237 | 5.0% | www.facebook.com/advocare | 12 | 1 | 55,781 | 2,558 | 4.6% | 11,028 | 25% |
| 12 | 12 | Partylite | 110,403 | 2,550 | 2.3% | www.facebook.com/PartyLite | 10 | -2 | 119,614 | 2,533 | 2.1% | 9,211 | 8% |
| 13 | 13 | Organo Gold | 25,520 | 1,686 | 6.6% | www.facebook.com/organogold | 15 | 2 | 37,731 | 2,384 | 6.3% | 12,211 | 48% |
| 14 | 14 | Tastefully Simple | 125,462 | 2,671 | 2.1% | www.facebook.com/tastefullysimple | 8 | -6 | 140,407 | 2,327 | 1.7% | 14,945 | 12% |
| 15 | 15 | Arbonne | 93,835 | 1,727 | 1.8% | www.facebook.com/arbonne | 14 | -1 | 99,858 | 2,144 | 2.1% | 6,023 | 6% |
| 16 | 16 | Tupperware | 75,650 | 1,527 | 2.0% | www.facebook.com/pages/Tupperware/9514748514 | 16 | 0 | 100,918 | 1,947 | 1.9% | 25,268 | 33% |
| 17 | 17 | ACN | 62,340 | 1,974 | 3.2% | www.facebook.com/ACNINC | 13 | -4 | 69,133 | 1,930 | 2.8% | 6,793 | 11% |
| 18 | 18 | Nu Skin | 23,485 | 881 | 3.8% | www.facebook.com/nuskin | 22 | 4 | 32,880 | 1,728 | 5.3% | 9,395 | 40% |
| 19 | 19 | Forever Living Products | 91,961 | 1,255 | 1.4% | www.facebook.com/ForeverFan | 17 | -2 | 106,888 | 1,716 | 1.6% | 14,927 | 16% |
| 20 | 20 | USANA | 44,017 | 1,091 | 2.5% | www.facebook.com/usanahealthsciences | 18 | -2 | 51,277 | 1,585 | 3.1% | 7,260 | 16% |
| 21 | 21 | Vemma | 26,694 | 949 | 3.6% | www.facebook.com/vemma | 20 | -1 | 29,213 | 1,339 | 4.6% | 2,519 | 9% |
| 22 | 22 | 4 Life Research | 31,437 | 693 | 2.2% | www.facebook.com/4life | 23 | 1 | 35,047 | 1,131 | 3.2% | 3,610 | 11% |
| 23 | 23 | Isagenix | 36,294 | 650 | 1.8% | www.facebook.com/isagenix | 26 | 3 | 42,796 | 1,007 | 2.4% | 6,502 | 18% |
| 24 | 24 | Juice Plus | 46,187 | 959 | 2.1% | www.facebook.com/juiceplus | 19 | -5 | 51,115 | 986 | 1.9% | 4,928 | 11% |
| 25 | 25 | SendOutCards | 12,119 | 658 | 5.4% | www.facebook.com/SendOutCardsCorp | 25 | 0 | 14,098 | 942 | 6.7% | 1,979 | 16% |
| 26 | 26 | Synergy Worldwide | 5,163 | 154 | 3.0% | www.facebook.com/synergycentral | 42 | 16 | 6,622 | 925 | 14.0% | 1,459 | 28% |
| 27 | 27 | Melaleuca | 14,918 | 475 | 3.2% | www.facebook.com/melaleuca | 27 | 0 | 20,556 | 909 | 4.4% | 5,638 | 38% |
| 28 | 28 | Market America | 31,869 | 895 | 2.8% | www.facebook.com/marketamerica | 21 | -7 | 34,119 | 897 | 2.6% | 2,250 | 7% |
| 29 | 29 | Shaklee Corp. | 10,813 | 364 | 3.4% | www.facebook.com/ShakleeCorporation | 33 | 4 | 14,913 | 894 | 6.0% | 4,100 | 38% |
| 30 | 30 | Longaberger | 38,211 | 659 | 1.7% | www.facebook.com/TheLongabergerCompany | 24 | -6 | 40,237 | 707 | 1.8% | 2,026 | 5% |
| 31 | 31 | Talk Fusion | 8,590 | 276 | 3.2% | www.facebook.com/TalkFusion | 37 | 6 | 11,888 | 564 | 4.7% | 3,298 | 38% |
| 32 | 32 | Reliv | 9,708 | 389 | 4.0% | www.facebook.com/reliv | 31 | -1 | 10,684 | 561 | 5.3% | 976 | 10% |
| 33 | 33 | LifeVantage | 4,656 | 431 | 9.3% | www.facebook.com/LifeVantage | 29 | -4 | 6,819 | 540 | 7.9% | 2,163 | 46% |
| 34 | 34 | Ambit Energy | 4,046 | 376 | 9.3% | www.facebook.com/AmbitEnergy | 32 | -2 | 6,068 | 506 | 8.3% | 2,022 | 50% |
| 35 | 35 | Ignite | 12,860 | 270 | 2.1% | www.facebook.com/pages/Ignite/166961032440 | 38 | 3 | 14,427 | 415 | 2.9% | 1,567 | 12% |
| 36 | 36 | Evolv Health | 10,595 | 172 | 1.6% | www.facebook.com/EvolvHealth | 40 | 4 | 11,986 | 360 | 3.0% | 1,391 | 13% |
| 37 | 37 | Cutco | 12,525 | 330 | 2.6% | www.facebook.com/CUTCOCutlery | 34 | -3 | 16,892 | 346 | 2.0% | 4,367 | 35% |
| 38 | 38 | Freelife | 1,334 | 50 | 3.7% | www.facebook.com/FREELIFE | 57 | 19 | 1,812 | 339 | 18.7% | 478 | 36% |
| 39 | 39 | Tahitian Noni | 12,772 | 433 | 3.4% | www.facebook.com/TahitianNoni | 28 | -11 | 13,810 | 310 | 2.2% | 1,038 | 8% |
| 40 | 40 | Agel | 16,663 | 327 | 2.0% | www.facebook.com/Agel | 35 | -5 | 17,113 | 291 | 1.7% | 450 | 3% |
| 41 | 41 | Unicity | 56,367 | 133 | 0.2% | www.facebook.com/UnicityInternational | 44 | 3 | 68,166 | 290 | 0.4% | 11,799 | 21% |
| 42 | 42 | ZeekRewards | 959 | 53 | 5.5% | www.facebook.com/ZeekRewardsNews | 56 | 14 | 5,061 | 251 | 5.0% | 4,102 | 428% |
| 43 | 43 | Enagic | 5,548 | 200 | 3.6% | www.facebook.com/Enagic | 39 | -4 | 6,346 | 200 | 3.2% | 798 | 14% |
| 44 | 44 | Sunrider | 4,894 | 106 | 2.2% | www.facebook.com/sunrider | 48 | 4 | 5,299 | 191 | 3.6% | 405 | 8% |
| 45 | 45 | Sisel International | 2,299 | 128 | 5.6% | www.facebook.com/siselinternational | 46 | 1 | 3,184 | 177 | 5.6% | 885 | 38% |
| 46 | 46 | Nikken | 4,593 | 104 | 2.3% | www.facebook.com/nikkenworldheadquarters | 49 | 3 | 4,931 | 161 | 3.3% | 338 | 7% |
| 47 | 47 | Lightyear Wireless | 1,765 | 130 | 7.4% | www.facebook.com/LightyearWireless | 45 | -2 | 2,372 | 149 | 6.3% | 607 | 34% |
| 48 | 48 | Max International | 6,402 | 136 | 2.1% | www.facebook.com/maxintl | 43 | -5 | 7,601 | 146 | 1.9% | 1,199 | 19% |
| 49 | 49 | Avenues to Wealth | 2,046 | 85 | 4.2% | www.facebook.com/pages/Avenues-to-Wealth/115209955195298 | 50 | 1 | 2,867 | 145 | 5.1% | 821 | 40% |
| 50 | 50 | Cieaura | 9,999 | 279 | 2.8% | www.facebook.com/cieaura.llc | 36 | -14 | 10,584 | 115 | 1.1% | 585 | 6% |
Showing 1 to 50 of 67 entries
The rankings for 18 March 2012 sorted on Growth in %
| Rank | Nr. | Company | Facebook Likes | Talking About | Activity % | Facebook Page | Old Talking Rank | Growth | Facebook Likes | Talking About | Activity % | Grow Likes | Grow Likes |
| --- | --- | --- | --- | --- | --- | --- | --- | --- | --- | --- | --- | --- | --- |
| 1 | 1 | ZeekRewards | 959 | 53 | 5.5% | www.facebook.com/ZeekRewardsNews | 56 | 55 | 5,061 | 251 | 5.0% | 4,102 | 428% |
| 2 | 2 | ViSalus | 44,226 | 3,297 | 7.5% | www.facebook.com/ViSalus | 7 | 5 | 90,643 | 10,883 | 12.0% | 46,417 | 105% |
| 3 | 3 | Wealth Masters Int. | 1,796 | 57 | 3.2% | www.facebook.com/wealthmastersinternational | 53 | 50 | 3,457 | 12 | 0.3% | 1,661 | 92% |
| 4 | 4 | Youngevity | 496 | 40 | 8.1% | www.facebook.com/Youngevity | 59 | 55 | 906 | 41 | 4.5% | 410 | 83% |
| 5 | 5 | Avant | 1,291 | 27 | 2.1% | www.facebook.com/weareavant | 63 | 58 | 2,257 | 45 | 2.0% | 966 | 75% |
| 6 | 6 | Stampin up | 83,264 | 7,056 | 8.5% | www.facebook.com/stampinupfanpage | 2 | -4 | 129,576 | 3,203 | 2.5% | 46,312 | 56% |
| 7 | 7 | Ambit Energy | 4,046 | 376 | 9.3% | www.facebook.com/AmbitEnergy | 32 | 25 | 6,068 | 506 | 8.3% | 2,022 | 50% |
| 8 | 8 | Oriflame | 262,770 | 5,639 | 2.1% | www.facebook.com/oriflame | 5 | -3 | 393,306 | 10,289 | 2.6% | 130,536 | 50% |
| 9 | 9 | Organo Gold | 25,520 | 1,686 | 6.6% | www.facebook.com/organogold | 15 | 6 | 37,731 | 2,384 | 6.3% | 12,211 | 48% |
| 10 | 10 | 5Linx | 16,978 | 392 | 2.3% | www.facebook.com/5LINX | 30 | 20 | 24,950 | 3,015 | 12.1% | 7,972 | 47% |
| 11 | 11 | LifeVantage | 4,656 | 431 | 9.3% | www.facebook.com/LifeVantage | 29 | 18 | 6,819 | 540 | 7.9% | 2,163 | 46% |
| 12 | 12 | Waiora | 1,653 | 34 | 2.1% | https://www.facebook.com/waioraglobal | 60 | 48 | 2,375 | 26 | 1.1% | 722 | 44% |
| 13 | 13 | Avenues to Wealth | 2,046 | 85 | 4.2% | www.facebook.com/pages/Avenues-to-Wealth/115209955195298 | 50 | 37 | 2,867 | 145 | 5.1% | 821 | 40% |
| 14 | 14 | Nu Skin | 23,485 | 881 | 3.8% | www.facebook.com/nuskin | 22 | 8 | 32,880 | 1,728 | 5.3% | 9,395 | 40% |
| 15 | 15 | Sisel International | 2,299 | 128 | 5.6% | www.facebook.com/siselinternational | 46 | 31 | 3,184 | 177 | 5.6% | 885 | 38% |
| 16 | 16 | Talk Fusion | 8,590 | 276 | 3.2% | www.facebook.com/TalkFusion | 37 | 21 | 11,888 | 564 | 4.7% | 3,298 | 38% |
| 17 | 17 | Shaklee Corp. | 10,813 | 364 | 3.4% | www.facebook.com/ShakleeCorporation | 33 | 16 | 14,913 | 894 | 6.0% | 4,100 | 38% |
| 18 | 18 | Melaleuca | 14,918 | 475 | 3.2% | www.facebook.com/melaleuca | 27 | 9 | 20,556 | 909 | 4.4% | 5,638 | 38% |
| 19 | 19 | ForeverGreen | 811 | 55 | 6.8% | www.facebook.com/ForeverGreen.International | 54 | 35 | 1,116 | 36 | 3.2% | 305 | 38% |
| 20 | 20 | Freelife | 1,334 | 50 | 3.7% | www.facebook.com/FREELIFE | 57 | 37 | 1,812 | 339 | 18.7% | 478 | 36% |
| 21 | 21 | Cutco | 12,525 | 330 | 2.6% | www.facebook.com/CUTCOCutlery | 34 | 13 | 16,892 | 346 | 2.0% | 4,367 | 35% |
| 22 | 22 | Lightyear Wireless | 1,765 | 130 | 7.4% | www.facebook.com/LightyearWireless | 45 | 23 | 2,372 | 149 | 6.3% | 607 | 34% |
| 23 | 23 | Tupperware | 75,650 | 1,527 | 2.0% | www.facebook.com/pages/Tupperware/9514748514 | 16 | -7 | 100,918 | 1,947 | 1.9% | 25,268 | 33% |
| 24 | 24 | Trivita | 1,487 | 30 | 2.0% | www.facebook.com/trivita | 61 | 37 | 1,914 | 39 | 2.0% | 427 | 29% |
| 25 | 25 | Synergy Worldwide | 5,163 | 154 | 3.0% | www.facebook.com/synergycentral | 42 | 17 | 6,622 | 925 | 14.0% | 1,459 | 28% |
| 26 | 26 | Herbalife | 232,517 | 6,324 | 2.7% | www.facebook.com/Herbalife | 3 | -23 | 296,065 | 14,037 | 4.7% | 63,548 | 27% |
| 27 | 27 | Global Wealth Trade | 569 | 13 | 2.3% | www.facebook.com/globalwealthtradecorporation | 64 | 37 | 718 | 11 | 1.5% | 149 | 26% |
| 28 | 28 | Scentsy | 420,863 | 11,402 | 2.7% | www.facebook.com/OfficialScentsyFanPage | 1 | -27 | 529,415 | 15,158 | 2.9% | 108,552 | 26% |
| 29 | 29 | Advocare | 44,753 | 2,237 | 5.0% | www.facebook.com/advocare | 12 | -17 | 55,781 | 2,558 | 4.6% | 11,028 | 25% |
| 30 | 30 | Amway US | 102,540 | 2,603 | 2.5% | www.facebook.com/AmwayUS | 9 | -21 | 126,514 | 3,395 | 2.7% | 23,974 | 23% |
| 31 | 31 | GBG Life | 1,514 | 79 | 5.2% | www.facebook.com/GBGLife | 51 | 20 | 1,834 | 62 | 3.4% | 320 | 21% |
| 32 | 32 | Unicity | 56,367 | 133 | 0.2% | www.facebook.com/UnicityInternational | 44 | 12 | 68,166 | 290 | 0.4% | 11,799 | 21% |
| 33 | 33 | Max International | 6,402 | 136 | 2.1% | www.facebook.com/maxintl | 43 | 10 | 7,601 | 146 | 1.9% | 1,199 | 19% |
| 34 | 34 | Isagenix | 36,294 | 650 | 1.8% | www.facebook.com/isagenix | 26 | -8 | 42,796 | 1,007 | 2.4% | 6,502 | 18% |
| 35 | 35 | USANA | 44,017 | 1,091 | 2.5% | www.facebook.com/usanahealthsciences | 18 | -17 | 51,277 | 1,585 | 3.1% | 7,260 | 16% |
| 36 | 36 | SendOutCards | 12,119 | 658 | 5.4% | www.facebook.com/SendOutCardsCorp | 25 | -11 | 14,098 | 942 | 6.7% | 1,979 | 16% |
| 37 | 37 | Forever Living Products | 91,961 | 1,255 | 1.4% | www.facebook.com/ForeverFan | 17 | -20 | 106,888 | 1,716 | 1.6% | 14,927 | 16% |
| 38 | 38 | Stella & Dot | 142,953 | 5,640 | 3.9% | www.facebook.com/stelladot | 4 | -34 | 165,944 | 3,904 | 2.4% | 22,991 | 16% |
| 39 | 39 | Monavie | 96,790 | 2,367 | 2.4% | www.facebook.com/MonaVie | 11 | -28 | 110,904 | 2,805 | 2.5% | 14,114 | 15% |
| 40 | 40 | Enagic | 5,548 | 200 | 3.6% | www.facebook.com/Enagic | 39 | -1 | 6,346 | 200 | 3.2% | 798 | 14% |
| 41 | 41 | 21Ten | 862 | 54 | 6.3% | www.facebook.com/pages/21Ten/285148813669 | 55 | 14 | 985 | 59 | 6.0% | 123 | 14% |
| 42 | 42 | Beachbody | 153,964 | 3,325 | 2.2% | www.facebook.com/Beachbody | 6 | -36 | 175,093 | 2,931 | 1.7% | 21,129 | 14% |
| 43 | 43 | Evolv Health | 10,595 | 172 | 1.6% | www.facebook.com/EvolvHealth | 40 | -3 | 11,986 | 360 | 3.0% | 1,391 | 13% |
| 44 | 44 | Ignite | 12,860 | 270 | 2.1% | www.facebook.com/pages/Ignite/166961032440 | 38 | -6 | 14,427 | 415 | 2.9% | 1,567 | 12% |
| 45 | 45 | Tastefully Simple | 125,462 | 2,671 | 2.1% | www.facebook.com/tastefullysimple | 8 | -37 | 140,407 | 2,327 | 1.7% | 14,945 | 12% |
| 46 | 46 | 4 Life Research | 31,437 | 693 | 2.2% | www.facebook.com/4life | 23 | -23 | 35,047 | 1,131 | 3.2% | 3,610 | 11% |
| 47 | 47 | ACN | 62,340 | 1,974 | 3.2% | www.facebook.com/ACNINC | 13 | -34 | 69,133 | 1,930 | 2.8% | 6,793 | 11% |
| 48 | 48 | Rbc Life | 617 | 6 | 1.0% | https://www.facebook.com/pages/rbc-life/122568328739 | 66 | 18 | 684 | 14 | 2.0% | 67 | 11% |
| 49 | 49 | Juice Plus | 46,187 | 959 | 2.1% | www.facebook.com/juiceplus | 19 | -30 | 51,115 | 986 | 1.9% | 4,928 | 11% |
| 50 | 50 | Reliv | 9,708 | 389 | 4.0% | www.facebook.com/reliv | 31 | -19 | 10,684 | 561 | 5.3% | 976 | 10% |
Showing 1 to 50 of 70 entries
[/private_platinum]