AmeriSciences Out of Business?
April 26, 2012
By Team Business For Home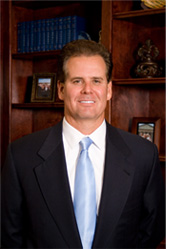 AmeriSciences is a privately held company, has been in business for over 10 years, and is run by 3 network marketers – Lou Gallardo & Barry Cocheu (Photo) and Steven Redman. A review can be found here
Co-founder Barry Daniel Cocheu is operating President and Chief Executive Officer of AmeriSciences.
Lou Gallardo is co-founder and operating Chairman, Lou Gallardo brings over fifteen years of marketing, management and business experience in the network marketing industry to the development of AmeriSciences trainings and turnkey systems.
Steven Redman is co-founder and Executive Vice President of AmeriSciences. The company is based in Houston, Texas, USA. The company has operations in 4 markets: USA, Canda, United Kingdom and Mexico.
The reports about a major crash are as follows: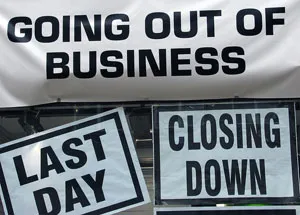 [private_platinum]
Rod Cook, The MLM watchdog:
April 25 2012 WatchDog – called Ameriscience about these reports: (from unamed reporter):
Amerisciences-Barry Cocheau and Lou Gillardo out of Houston have not informed field that they are going out of business and cut a deal for THEMSELVES with Holton Buggs for the data base???????.
It is reported that No commissions were paid today (Wed pay day).
They did not send email out to inform field of change and that no further or pending commissions due will be paid..
Many folks have autoship in place to qualify themselves to get paid.
They are still hitting credit cards for autoships- taking the money but not paying out and making it very difficult to cancel autoship.Will not let you cancel over phone. Have to send an email in or cancel yourself.
Distributor Id numbers, geneology have been wiped out of back office without notice.
Only a handful of leaders were informed about change(Lou and Barry even got brother in law Steve Redman out of town so they could pull this off)
Not to mention all the hundreds of thousands of dollars they have milked from Dr.s and folks they promoised would be Master Distributors of their countries. Their unethical practices have compromised the distributors and are a very bad reflection of the industry.
A message from Steve Redmen ( Amerisciences)
Dear Friends and Associates,
I am writing to inform you that I have decided to resign as an officer and director of AmeriSciences and its affiliated entities.
It appears that changes for the company — which may be quite significant — have been decided upon and set in motion, without my knowledge or consent. In the last few days I have picked up bits and pieces of information, but without any real confirmation from the top of the company. As soon as I am given the full picture I will share it with you, or AmeriSciences will do that — as it should and must. At this moment I do not want to speculate based upon such a fuzzy, incomplete set of information.
My highest priority is to press AmeriSciences to immediately provide you with a complete and forthcoming disclosure of its current and projected financial condition, plans and strategies, and what that all means to you, so that you can evaluate your position and options from a fully informed standpoint. Among the things I am trying to get transparency on for you (and for my interests as an AmeriSciences creditor and minority owner) is a possible transaction of some sort between AmeriSciences and an unaffiliated product marketing system. What would that mean to AmeriSciences and all that you have at stake in the company?
These are just some of the questions I am working to get answers to.
There is nothing that saddens me more than to have to write this. Just like you, I have poured my heart and soul into this business.
Connie and I are emotionally, spiritually and financially imperiled as the result of the current situation.
For some time now, decision-making regarding key matters affecting AmeriSciences has been made without involving me, despite my best efforts to be part of the information loop and to have a say.
While I don t think that will change now, it is my hope that I can provide some influence to get everyone informed and the best course of action taken for AmeriSciences and each of you. In the interim, you should re-familiarize yourself with your rights and obligations under AmeriSciences' policies and procedures.
[/private_platinum]