Herbalife – Q1 2012 Revenue up 21% to $964 Million
April 30, 2012
By Team Business For Home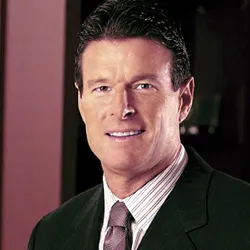 Herbalife Ltd. (NYSE:HLF) today reported first quarter net sales of $964.2 million, a 21 percent increase driven by a 24 percent increase in volume points compared to the prior year period. For the same period, the company reported net income of $108.2 million, or $0.88 per diluted share, reflecting an increase of 22 percent and 24 percent respectively compared to the adjusted first quarter 2011 net income of $88.7 million and $0.71 per diluted share.
Our business momentum has continued into 2012, with strong sales performance from each of our six regions, said Michael O. Johnson, the company's chairman and CEO. The financial strength of our business model is once again reflected in our cash flow generation in the quarter.
For the quarter ended March 31, 2012, the company generated cash flow from operations of $120.4 million, an increase of 11 percent compared to the prior year period, paid dividends of $35.2 million, invested $24.9 million in capital expenditures and repurchased $50.0 million in common shares outstanding under our share repurchase program.
First Quarter Regional Key Metrics
Regional Volume Point and Average Active Sales Leader Metrics
Volume Points (Mil)
Average Active Sales Leaders
Region
1Q'12
Yr/Yr % Chg
1Q'12
Yr/Yr % Chg
North America
298.4
23
%
62,532
19
%
Asia Pacific
273.8
38
%
55,706
38
%
EMEA
145.9
6
%
41,332
15
%
Mexico
191.4
16
%
52,674
24
%
South & Central America
164.7
32
%
40,614
31
%
China
40.9
25
%
9,531
31
%
Worldwide Total
1,115.1
24
%
252,321
23
%
RESULTS OF OPERATIONS:
Herbalife Ltd.
Condensed Consolidated Statements of Income
(In thousands, except per share amounts)
(Unaudited)
Quarter Ended

3/31/2012

3/31/2011

North America
$
210,710
$
167,000
Mexico
117,109
103,877
South and Central America
165,470
125,277
EMEA
153,993
153,937
Asia Pacific
259,948
199,303
China
56,945
45,702
Worldwide net sales
964,175
795,096
Cost of Sales
196,144
162,793
Gross Profit
768,031
632,303
Royalty Overrides
317,533
264,377
SGA
296,393
244,526
Operating Income
154,105
123,400
Interest Expense – net
1,373
2,648
Income before income taxes
152,732
120,752
Income Taxes
44,570
32,733
Net Income
108,162
88,019
Basic Shares
116,191
118,206
Diluted Shares
122,373
125,625
Basic EPS
$
0.93
$
0.74
Diluted EPS
$
0.88
$
0.70
Dividends declared per share
$
0.30
$
0.13