Amway – 2 New Diamonds in Brazil
May 24, 2012
By Team Business For Home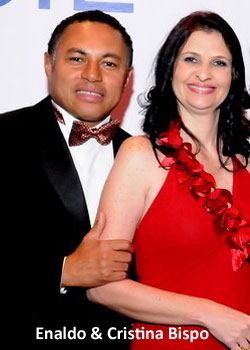 From our MLM reporter in Brazil:
After 15 years, 2 Amway distributors hit the Diamond rank.
Amway Brazil started its activities in 1991, reaching 200,000 distributors in less than two years, making 12 diamonds and above and hundreds of emeralds, filling stadiums with over 60,000 distributors, making it the fourth largest market for Amway global and opening the Brazilian market to the world of MLM.
Strategic issues, exchange rate and other things, caused the company to stop growing and revenue declined at least for a decade!
By 2011, only three diamonds were still in business but appeared two new diamonds and Amway revived in Brazil!
4 years ago, Amway Latin America, initiated a program called Thinking Big, establishing a new approach to the market with new products, new prices and new leadership. Since then, Amway Brazil, began to double your sales, year after year, so far, putting the largest MLM company on track again!
Now, Amway has recognized two new couples of diamonds and dozens of emeralds and have increasing numbers in the country.
Ednaldo and Cristina Bispo – New Diamonds
This couple is living in Recife and is one of the best speakers at Amway Brazil. They sponsored Simonne & Wellington, however the business was not a first priority. Everything changed when Cristina was fired. They began to work hard and very fast becoming Diamonds together Wellington and Simonne.
Wellington and Simonne Patricio – New Diamonds
Simonne and Wellington, living in Rio de Janeiro and have been Diamonds at Nuskin when they decided to evaluate Amway.
They found a company totally discredited, without growth, no new pin! Due to problems with Nuskin, they started in Amway.
Wellington and Simonne had all kinds of trouble for reviving the Amway in Brazil, but nothing stopped this couple.
Currently, one third of Amway's revenue is generated through their team!
The full Top earner list can be found here