MonaVie – Todd Hartog Hits Royal Black Diamond
May 6, 2012
By Team Business For Home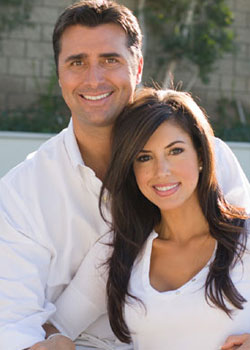 Todd and Angelique Hartog: Black Diamonds in 4 months, Royal Black Diamonds 4.5 years later in April 2012. Estimated earnings $165,000 per month / $2 – $2,5 million a year. $100,000 Royal Black Diamond bonus.
Todd and Angelique had never been taught anything about network marketing. But one thing they knew: "If you want to make money, you follow the people who are making money."
Todd: We stayed the course and kept our belief in Monavie and the 5 star opportunity. We weathered through some storms and heard distractions all around us but kept looking forward! We wrote our Royal date down in pencil and erased it many many times. Until finally we didn't have to erase it anymore.
The Facts:
To qualify for Royal Black Diamond you need $250,000 revenue every week in 3 legs.

Todd sponsored 200 people since he started, his team:

1 Royal Black Diamond

2 Black Diamonds

1 White Diamond

2 Purple Diamonds

21 Blue diamonds

100 Ruby & Emeralds

500 Bronze, Silver, Gold Rep's

2,500 Stars

Estimate 4,000 people are working the business

22,000 autoships
* Driving free mercedes (4) so far.
* Free Trips to: Hawaii, Tahiti, Caribbean, Ireland, Greece, Italy, Spain, Mexico.
* Free trips to Switzerland, Alaska and Afrika in 2013-2014.
2.5 years ago we jumped out of the warm bath directly into the Cold Shower. We decided to surrender and allow ourselves to be mentored by Randy Schroeder. My entire team was drawn to his teaching and trainings and we became a conduit to the system.
Randy taught the most important skill in the industry THE SKILL TO INVITE. We listened to the Invitation 90 times in 90 days. He said we had to master this. Randy said its all about keeping up a rapid flow of distributor applications with first orders! 4 income generating activities:
Build and grow your candidates list.
Contact and invite.
Share the products and share the plan
Follow up enroll everyone on auto ship and get them started if they want to engage the business.
We learned how to sometimes just let The Tool talk using cd's and dvd's. It was proven and duplicated. Daily Disciplines Done Daily Builds Character (DDDDBC)
It was all about who we could get on the Gold cruise's. It was all about running for cash bonuses with our new bronzes, Silvers, Golds, Rubies, Emeralds, Diamonds, Blues, Purple, and White diamonds. Took all the focus off of us.
We decided from day one if Monavie blesses us we will bless the M.O.R.E. project. We have been building teams in USA, Mexico, Canada, Israel, India, Uk, Canada, Thailand, Germany, France, and other countries in Europe. Over 60% of our business is still in the USA.
With Randy Schroeder as the new President of USA-Europe and the Middle East I encourage everyone to follow his leadership he understands distributors and what it will take to build and rebuild our Monavie business's as we have had to evolve in this industry. His methods or proven, tried, and tested. Showing someone how the can make money quick and permanent.
Special thanks to our mentors Randy Schroeder, Paul Barrios, and Randy Haugen. Thanks you to our past teaching and trainings. Thanks to a awesome team below me who is the reason for all of our success's.
Contact Details Todd Hartog: