David Imonitie – Organo Gold Hits $250,000 Per Month
June 8, 2012
By Team Business For Home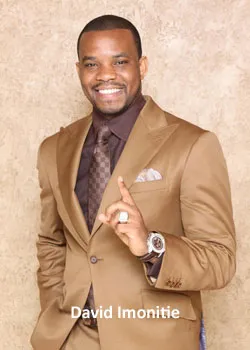 David Imonitie, a college drop out, started with his first network marketing company at the age of 21. By the age of 27 he has reached the very top – Crown Ambassador – in Organo Gold and is among the top 5 income earners in the fast growing network marketing company today.
Organo Gold is founded by Bernardo Chua, in 2008 and is on a mission, spreading the knowledge of Ganoderma to the four corners of the world and partnering with thousands of people along the way.
Using the cost effective network distribution system to deliver these Ganoderma products, more of every dollar is shared with the growing Organo Gold family world-wide.
Open in 13+ countries for business: the USA, Canada, Germany, UK, Scotland, Greece, Jamaica, Mexico, Dominican Republic, The Netherlands, Austria, Philippines, and Peru, while expanding in 2012 to numerous countries. Organo Gold has formed a unique, unprecedented and exclusive collaboration with the Napoleon Hill Foundation.
David credits his success, after years of failing in the industry, to the incredible mentorship and coaching of Holton and Earlene Buggs. From this dynamic couple he has learned several principles that govern how to create wealth. Today David has taken these principles along with several wealth building philosophies and is now coaching and mentoring thousands of individuals to lead the revolution for financial freedom.
David: Learning how to grow in my capacity to believe in myself, the product and the company, he said. I asked Holton Buggs what was the difference between himself and everyone else. His response was that probably nobody else believes in the company as much as he does. Once he gave me that secret, all I've done is work on how to grow my belief.
As of June 2012 David Imonitie hits $250,000 per month.
The est. earnings for Organo Gold top earners are as follows:
[private_platinum]
[/private_platinum]