Onyx Coale – MonaVie Hits $198,000 Per Month
June 12, 2012
By Team Business For Home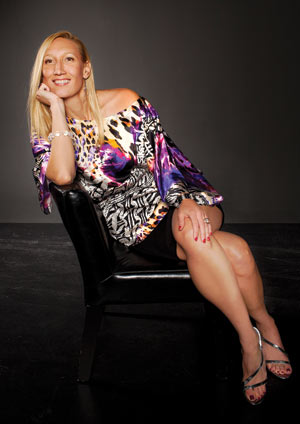 Onyx Coale is a Presidential Black Diamond in MonaVie and one of the highest paid women in the Direct Selling Industry. Her estimated life time earnings are $14+ million in 6 years. She is a healthy, happy, 45 years young, single mother of three great girls. She loves running on the beach in South Florida, USA where she resides. She prides herself on creating leaders, and changing lives one person at a time.
She paid her way through college by waiting tables, then traveled the world in her mid-twenties.
Onyx settled in Blenheim, New Zealand, for about a decade, where she built several businesses. After starting businesses in New Zealand and taking time to travel the world, Onyx Coale returned to Florida to work in the real estate industry in 1999. She started working with MonaVie in 2005.
Despite leading a huge MonaVie organization of 340,000+ members in North America, Europe, Australia, New Zealand and Southeast Asia, Onyx still makes time to invite new recruits into her business and give presentations.
As of June 2012 Onyx Coale hits $198,000 per month.
Onyx Coale Presents
The est. earnings for MonaVie top earners are as follows:
[private_platinum]
[/private_platinum]