"Social Selling: How Direct Selling Companies Can Harness the Power of Connectivity
June 15, 2012
By Team Business For Home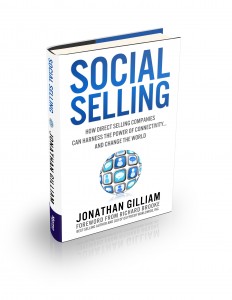 Happy to see my friend and President of Momentum Factor Jonathan Gilliam's new book released. It is titled Social Selling: How Direct Selling Companies Can Harness the Power of Connectivity…and Change the World. Can't wait to get my hands on a copy.
I asked Jonathan if he wouldn't mind providing an excerpt for our readers. Here you go, enjoy!
Chapter 3:
Social Selling Strategies
"And that is how change happens. One gesture. One person. One moment at a time." ? Libba Bray, The Sweet Far Thing. Hopefully you're no longer on the fence about the importance of social media for your company's and this industry's future. So how can you maximize the wealth of growth potential silently lurking in your company's Twitter, Facebook, or LinkedIn accounts? How can you capitalize on the energy, vitality and immediacy of Social Selling?
What you need is a strategy– one that is specific and unique to you and your company; a proven, efficient way to put your talents, time, and energy into action.
The Power of the Personal Touch
More than just words, quotes, statistics, inspiration, or motivation, a Social Selling strategy gives you power, and translates your thoughts and plans into action. Very important to our industry, essential really, is Social Selling allows us to maintain the personal one-on-one relationships that make what we do so unique. It allows us to enhance the personal touches our model depends on, while reaching more people than we ever conceived of a short ten years ago.
But we have to do it the right way if it's going to work. One thing I urge against in the field of social media practices is the generic, static, me-too social media campaigns that tend to dominate our industry and others. Browse through the major social media sites and it's about dialogue – imagery, stories, information, education, entertainment, humor, quips, witticism, personality, and personal creativity.
Me-too, generic campaigns miss the point about personal touch. In losing that, they lose the value of the social media. The answer, then, is to go out of your way to be as personal and real as possible. Use your company's personality and individuality to make stronger, more unique, and lasting personal connections. Allow your company to show its true colors, there where everyone can see you. Show what makes you accessible and unique. And those things lead to people thinking of you as human, and learning to trust you.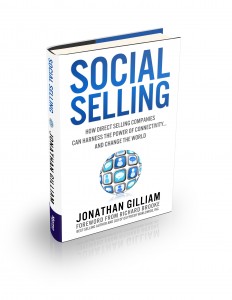 With a strong Social Selling strategy, you can reach people's timelines anytime without bothering the people themselves. You can work passively, politely, in your own style What's more, you can do as little as "poke" them, or you can share something interesting, praise, and even thank them.
The opportunity to touch people, reach out and recognize or praise them, is directly in line with what we do in this industry. Words of encouragement are the currency of our business, and social media is Fort Knox.
Start where you're comfortable. First, look at the media and build your own plan. Find a way for it to work within your comfort zone. If you can start there, and accept the "gift" of what Social Selling platforms can do for you, then you can move and grow as your comfort increases. In the end, the possibilities are endless – for reaching out to individuals and people, connecting with them, and guiding their decisions.
For more information and to purchase your copy of Social Selling, click here.