The Top Direct Selling Companies In The World in 2012 – Poll
June 23, 2012
By Team Business For Home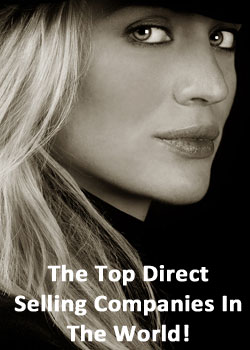 Business For Home is compiling the Top Direct Selling Companies in the world for 2012. Every single day, 70,000+ prospects worldwide are looking for information to find the best opportunity available.
Just about any product or service can be purchased through Direct Selling somewhere in the world.
Many people think of cosmetics, wellness products and home décor as products that are often sold through direct sales, but add to that countless other product categories including kitchen products, high end jewelry, clothing, organic gardening supplies, Forex, spa products, scrapbooking supplies, rubber stamps and much, much more.
Where can you make money? What are the best companies? Is it an USA based company? Or an opportunity from Germany, Thailand, China, India, Brazil?
We have nominated over 210+ companies.
You have 1 vote, please place you vote in front of the company name
and scroll up or down for the Vote button.
We love to have your facebook comments.
This poll is updated in REAL TIME.
The poll is closed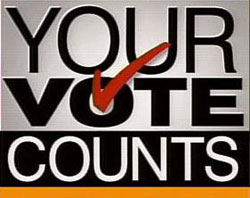 | | |
| --- | --- |
| OPN – THE OPPORTUNITY NETWORK (SITETALK) – SINGAPORE | 43105 |
| MONAVIE – USA | 29445 |
| RMP INFOTEC – INDIA | 4260 |
| MARY KAY – USA | 2905 |
| VISALUS – USA | 2791 |
| SCENTSY – USA | 2719 |
| TEAM BEACH BODY – USA | 2700 |
| THE LIMU COMPANY – USA | 2272 |
| TALK FUSION – USA | 2200 |
| USANA – USA | 2009 |
| KLOB – MEXICO | 1765 |
| IWOWWE – USA | 1699 |
| TOTAL LIFE CHANGES – USA | 1309 |
| AVON – USA | 1214 |
| VEMMA – USA | 1072 |
| ORGANO GOLD – CANADA | 1050 |
| THIRTY-ONE GIFTS – USA | 1034 |
| PREMIER DESIGNS – USA | 847 |
| 5LINX ENTERPRISE – USA | 696 |
| BIDIFY – USA | 658 |
| SILPADA DESIGNS – USA | 644 |
| PAMPERED CHEF – USA | 580 |
| WORLDVENTURES – USA | 550 |
| SEND OUT CARDS – USA | 491 |
| NERIUM INTERNATIONAL – USA | 471 |
| ZIJA – USA | 455 |
| ORIFLAME – SWEDEN | 452 |
| RODAN + FIELDS – USA | 447 |
| QNET – HONG KONG | 434 |
| FM GROUP – POLAND | 413 |
| ACN – USA | 409 |
| LYONESS – AUSTRIA | 392 |
| AMWAY – USA | 373 |
| YOUNG LIVING ESSENTIALS OILS – USA | 356 |
| TASTEFULLY SIMPLE – USA | 346 |
| AMBIT ENERGY – USA | 342 |
| FORTUNE HI-TECH MARKETING – USA | 336 |
| XANGO – USA | 305 |
| VITEL WIRELESS – USA | 293 |
| 4LIFE RESEARCH – USA | 286 |
| SISEL – USA | 270 |
| AMS HEALTH SCIENCES – USA | 246 |
| GANO EXCEL – MALAYSIA | 246 |
| ISAGENIX – USA | 243 |
| SKINNY BODY CARE – USA | 220 |
| XYNGULAR – USA | 206 |
| LEGAL SHIELD – USA | 200 |
| IGNITE – USA | 191 |
| GLOBAL WEALTH TRADE – CANADA | 188 |
| MORINDA – USA | 180 |
| SEACRET DIRECT – USA | 175 |
| ZADLY – DUBAI | 151 |
| LIGHTYEAR WIRELESS – USA | 140 |
| 21 TEN – USA | 137 |
| DOTERRA – USA | 127 |
| SHAKLEE – USA | 118 |
| NWA – GERMANY | 116 |
| DXN GROUP – MALAYSIA | 113 |
| LIFE WAVE – USA | 109 |
| ZRII – USA | 105 |
| NU SKIN – USA | 105 |
| AGEL – USA | 102 |
| MOMENTIS – USA | 102 |
| ADVOCARE – USA | 96 |
| LIFE VANTAGE – USA | 95 |
| SMART MEDIA TECHNOLOGIES – USA | 94 |
| GLOBAL DOMAINS INTERNATIONAL – USA | 93 |
| ENAGIC – JAPAN | 91 |
| MELALEUCA – USA | 88 |
| EVOLV HEALTH – USA | 88 |
| XOOMA – USA | 87 |
| TIANSHU HEALTH PRODUCTS (TIENS) – CHINA | 84 |
| HERBALIFE – USA | 83 |
| BHIP GLOBAL – USA | 75 |
| FOREVER LIVING – USA | 74 |
| NORTH AMERICAN POWER – USA | 73 |
| GNLD – USA | 72 |
| VIRIDIAN ENERGY – USA | 71 |
| UNICITY – USA | 68 |
| COSWAY – MALAYSIA | 68 |
| PRIMERICA – USA | 61 |
| NUMIS NETWORK – USA | 60 |
| ZEPTER INTERNATIONAL – USA | 59 |
| PRINCESS HOUSE – USA | 57 |
| MAX INTERNATIONAL – USA | 56 |
| BEST IN U – USA | 55 |
| STEMTECH – USA | 54 |
| ARBONNE – USA | 54 |
| SPORTON – USA | 50 |
| AMEGA GLOBAL – SINGAPORE | 49 |
| CUTCO – USA | 48 |
| JEUNESSE GLOBAL – USA | 46 |
| EXFUZE – USA | 43 |
| PM INTERNATIONAL – GERMANY | 42 |
| ASEA -USA | 41 |
| JUICE PLUS – USA | 41 |
| LR HEALTH AND BEAUTY – GERMANY | 40 |
| KYANI – USA | 39 |
| EPXBODY – USA | 39 |
| DUBLI NETWORK – USA | 38 |
| TRIVITA – USA | 38 |
| DRINK ACT – USA | 37 |
| SYNERGY WORLDWIDE – USA | 34 |
| TUPPERWARE – USA | 34 |
| LIA SOPHIA – USA | 34 |
| YOUNGEVITY – USA | 34 |
| ARIXX – USA | 34 |
| YOR HEALTH – USA | 33 |
| AKEA – USA | 33 |
| FOREVERGREEN – USA | 31 |
| CREATIVE MEMORIES – USA | 31 |
| MARKET AMERICA – USA | 29 |
| STAMPIN UP – USA | 27 |
| STELLA & DOT – USA | 25 |
| 3000BC – USA | 24 |
| ORIGIN PURE – CYPRUS | 24 |
| NEWAYS – USA | 24 |
| MANNATECH – USA | 23 |
| JEWELS BY PARK LANE – USA | 22 |
| SANKI GLOBAL – MEXICO | 21 |
| UPRIZE – USA | 21 |
| XOCAI – USA | 20 |
| NIKKEN – JAPAN | 20 |
| WELLSTAR INTERNATIONAL – GERMANY | 20 |
| TELECOM PLUS – UK | 18 |
| BODHD – USA | 18 |
| GREEN ORGANICS INT. USA | 17 |
| NATURA COSMETICOS SA – BRAZIL | 17 |
| ZERMAT INTERNATIONAL – USA | 16 |
| YOLI – USA | 16 |
| IMMUNOTEC – CANADA | 15 |
| NATURE\'S SUNSHINE PRODUCTS – USA | 15 |
| SWISSBIOTICS – SWITZERLAND | 14 |
| SKY QUEST COM – SINGAPORE | 13 |
| TEAM NATIONAL – USA | 13 |
| JAVITA – USA | 13 |
| PARTYLITE – UK | 12 |
| OMNILIFE – MEXICO | 12 |
| TAKE SHAPE FOR LIFE – USA | 12 |
| VITAMARK – CANADA | 12 |
| FABERLIC – RUSSIA | 11 |
| SUNRIDER – USA | 11 |
| CIE AURA – USA | 11 |
| RELIV – UK | 10 |
| ARDYSS – JAPAN | 10 |
| INDEPENDENCE ENERGY ALLIANCE – USA | 9 |
| EUREKA FORBES – INDIA | 9 |
| VOTRE VU – FRANCE | 9 |
| BELCORP – PERU | 9 |
| MONITIUM – USA | 9 |
| LONGRICH – CHINA | 8 |
| SOUTHERN LIVING – USA | 8 |
| NEW IMAGE INT. – NEW ZEALAND | 8 |
| YANBAL INTERNATIONAL – PERU | 8 |
| LTS NUTRACEUTICALS – USA | 7 |
| UNITTUS – USA | 7 |
| UNIVERA – USA | 7 |
| ENERGETIX – GERMANY | 7 |
| THE MAIRA CO – JAPAN | 7 |
| SEVENPOINT2 – USA | 6 |
| KLEENEZE – UK | 6 |
| LONGABERGER – USA | 6 |
| GBG – USA | 6 |
| GENESIS PURE – USA | 6 |
| POLA – JAPAN | 6 |
| BEYOND ORGANIC – USA | 6 |
| AMERIPLAN – USA | 6 |
| WAIORA – USA | 5 |
| USBORNE BOOKS AND MORE – USA | 5 |
| MINERVA WORLDWIDE – USA | 5 |
| THE CUSTOMER ADVANTAGE – USA | 5 |
| OXYFRESH – USA | 5 |
| GENEWIZE – USA | 5 |
| FREE LIFE INTERNATIONAL – USA | 5 |
| CELLAGON – SWITZERLAND | 4 |
| RASTELLI DIRECT – USA | 4 |
| KELLER WILIIAMS REALTY – USA | 4 |
| BEARCERE JU – JAPAN | 4 |
| SIMPLE YOU – CANADA | 4 |
| KOYO – SYA – JAPAN | 4 |
| TOUCHSTONE CRYSTAL – USA | 4 |
| LIFE FORCE – USA | 4 |
| EUPHONY – UK | 4 |
| LIFE PLUS – GERMANY | 4 |
| THAT FREE THING – USA | 4 |
| CACAOMUNDO – GERMANY | 3 |
| AMORE PACIFIC – SOUTH KOREA | 3 |
| AIHU – USA | 3 |
| VIVIANE BY VIVIANE – USA | 3 |
| BERRY.N – GERMANY | 3 |
| JORDAN ESSENTIALS – USA | 3 |
| RBC LIFE SCIENCES – USA | 3 |
| EQOLOGY – NORWAY | 3 |
| ENIVA – USA | 2 |
| JAPANLIFE – JAPAN | 2 |
| NATURALLY PLUS – JAPAN | 2 |
| JAFRA – UK | 2 |
| CAPTAIN TORTUE GROUP – FRANCE | 2 |
| KIRBY – USA | 2 |
| ERINA – JAPAN | 2 |
| REGAL WARE – USA | 2 |
| BODY WISE – USA | 2 |
| NATURAL HEALTH TRENDS GLOBAL – USA | 1 |
| ARSOA HONSHA – JAPAN | 1 |
| AVALLA – USA | 1 |
| AVANT- USA | 1 |
| FORDAYS – JAPAN | 1 |
| CHARLE CORPORATION – JAPAN | 1 |
| NOEVIR – JAPAN | 1 |
| MEDIFAST – USA | 1 |
| GIFFARINE – THAILAND | 1 |
| SIMPLEXITY HEALTH – USA | 0 |
| GRACE AIKO – JAPAN | 0 |
| MENARD – JAPAN | 0 |