Herbalife – Q2 2012 Revenue up 17% to $1 Billion
July 31, 2012
By Team Business For Home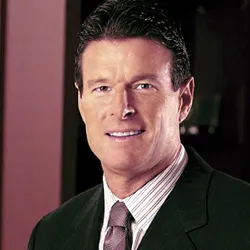 Herbalife Ltd. Announces Record Second Quarter 2012 and Raises 2012 Earnings Guidance
Second quarter volume points of 1.2 billion increased 23 percent with increases in each of its six regions compared to the prior year period.
Second quarter EPS of $1.10 increased 25 percent compared to the prior year period EPS.
Raising FY'12 EPS guidance to a range of $3.88 to $3.98.
Board of directors approved a $0.30 per share quarterly dividend.
Board of directors approved a new $1 billion share repurchase authorization.
Company announces a $500 million increase in its credit facility.
LOS ANGELES–(BUSINESS WIRE)– Herbalife Ltd. (NYSE: HLF) today reported second quarter record net sales of $1.0 billion, a 17 percent increase, driven by a 23 percent increase in volume points compared to the prior year period. The company reported net income of $133.4 million, or $1.10 per diluted share, compared to the second quarter 2011 net income of $111.2 million, or $0.88 per diluted share, reflecting an increase of 20 percent and 25 percent, respectively.
The broad strength of our business success continued throughout the second quarter with strong sales performance from each of our six regions, along with record earnings and strong cash flow, said Michael O. Johnson, the company's chairman and CEO. We believe the underlying drivers of our current business success, engaged distributors focused on globalizing daily consumption sales methods and products which are relevant for today's global macro trends of obesity and an aging population, will continue to provide the catalyst for future growth.
For the quarter ended June 30, 2012, the company generated cash flow from operations of $137.1 million, paid dividends of $35.1 million, invested $15.0 million in capital expenditures and repurchased $239.0 million in common shares outstanding under our share repurchase program. As of July 27, 2012 the company has completed the $427.9 million repurchase agreement announced on May 3, 2012. The company repurchased a total of 9.2 million shares at an average price of $46.37.
Second Quarter Regional Key Metrics1,2
Regional Volume Point and Average Active Sales Leader Metrics
Volume Points (Mil)
Average Active Sales Leaders
Region
2Q'12
Yr/Yr % Chg
2Q'12
Yr/Yr % Chg
North America
305.0
18
%
65,828
18
%
Asia Pacific
313.8
29
%
61,329
35
%
EMEA
154.5
13
%
42,972
14
%
Mexico
203.9
17
%
55,969
21
%
South & Central America
167.2
30
%
41,966
27
%
China
57.7
54
%
11,949
43
%
Worldwide Total
1,202.1
23
%
269,974
24
%