Pampered Chef Review 2012
July 3, 2012
By Team Business For Home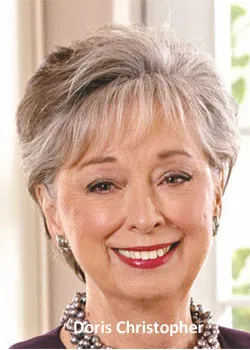 The Pampered Chef was launched in 1980 in the USA by company Founder and Chairman Emeritus, Doris Christopher — an educator, home economist and mother who saw the need for professional-quality kitchen tools in the everyday kitchen.
Capitalizing on her knowledge of food preparation techniques and her natural talent for teaching, Christopher amassed an inventory of what she considered to be the essential home kitchen tools, promoted them under The Pampered Chef name and began showcasing them at in-home cooking demonstrations called Cooking Shows.
Cooking shows, where mostly housewives gather socially to participate in product demonstration and sales. The Pampered Chef gained popularity in the 1990s, even as many other party plan merchandisers were faltering due to changing lifestyles. It started its global presence with Canada in 1996, spread to Europe with the UK in 1999 and Germany in 2000.
The company was acquired in 2002 by Warren Buffett's Berkshire Hathaway Corporation. It recently opened up its doors to Mexico in 2009.
For more than 32 years, The Pampered Chef and its sales force of now over 60,000 Independent Consultants in addition to its 750 corporate staff, have been helping to gather families around the table for quick, delicious meals that are as much fun to prepare as they are to eat. Estimated revenue for 2011 $400 million.
Pampered Chef Highlights
• Founded in 1980, Headquaters in Addison, IL with 60,000 Consultants and 750 Employees
• 2011 Revenue of $400 million
• A+ Rating with The Better Business Bureau since 12/08/1998
• No. 25 on Direct Selling News 2010 list; A Special Supplement to the Wall Street Journal
• No. 24 on Direct Selling News 2009 list; A Special Supplement to the Wall Street Journal
• Part Plan Marketing Style promoted in 5 Markets, USA, Canada, UK, Germany, Mexico.
Pampered Chef Products
The product line having more than 300 simple and affordable offerings, with 80-90 percent of these products exclusively offered through The Pampered Chef.— includes entertaining, cookware, cutlery , cookbooks, stoneware, and pantry products.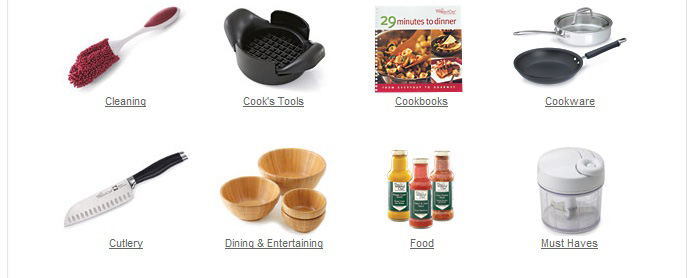 Pampered Chef Compensation Plan
Party Plan.
To get started in Pampered Chef there is an initial investment of $155. This pays for the products and tools that you will need to get started doing your first cooking show where you demonstrate the products and get paid on the orders collected.
By becoming a Pampered Chef consultant, you can sell products and build a team of consultants taking advantage of the 20-31% sales commission payout—advancing through the 5 consultant career levels from Pampered Chef Consultant to National Executive Director.
Recruiting people onto your team will help you earn overrides based on the sales of your organization. For instance, if you can build a team to the level of Director, you will earn a 3% override on the sales of everybody on your team that is not under another Director.
To reach the Director level it requires building an organization that produces at least $4,000 in retail sales for the month with at least $350 in personal sales. You also need a minimum of at least 5 active consultants in your organization.
Based on 2011 Cooking Show Sales Average of more than $450.00 per Show you:
Hold two a week to earn more than $850 a month.*
Hold three a week to earn more than $1,300 a month.*
With four a week, earn more than $1,800 a month.*
Based upon 2010–2011 actual results achieved by Directors and above in the United States. Because Directors choose their own level of activity, their earnings vary from person to person. Those at the highest Director levels have made a long-term commitment to their business.
Pampered Chef Corporate Management Team
| | |
| --- | --- |
| | |
| Doris Christopher – Founder | Marla Gottschalk – CEO |
Pampered Chef Alexa Rankings 33,587 worldwide 6,791 in the USA
The Pampered Chef – 433,586 Facebook Likes July 2012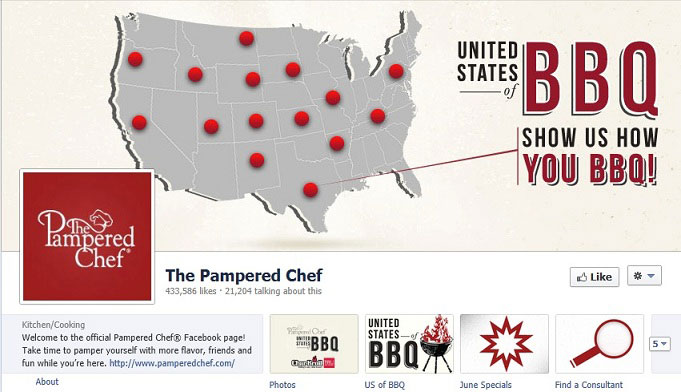 The Pampered Chef Top Producers:
[private_platinum]
| | | | |
| --- | --- | --- | --- |
| | | | |
| Lynn Wilks | Duska Mills | Robbie van Nortwick | Patti Mocerino |
[/private_platinum]