Towah Press Release
July 19, 2012
By Team Business For Home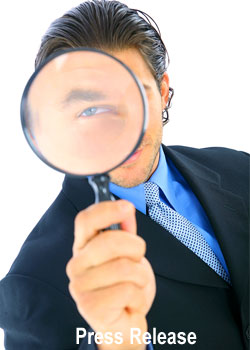 TOWAH MEMBERS CLUB LTD PRESS RELEASE
For immediate release: 19 July 2012
Big Investment and Big Developments at Towah Members Club
During the past three years Towah has invested over 4 million EUR into their proprietary software. They have successfully developed a secure and robust payments and transaction engine suitable to power the future global growth of Towah operations.
There have been recent changes to the company structure. Towah have transferred operations related specifically to payment services to the direct selling and MLM sector to Towah Members Club Ltd. Having this singular focus will allow Towah to explore
and expand the benefits associated with the Towah Members Club.
Earlier this year, Towah were compelled to withdraw services to a major MLM company who were unable to comply with regulatory requirements. This merchant represented thousands of Towah Club members. All funds related to the activities of this company were frozen, including funds held in Towah Club accounts. There are still issues remaining for these affected members and Towah are working to resolve them.
Tor Petteroe, CEO of Towah Members Club Ltd states, "Towah is recovering from this setback and services have now been fully restored to all other Towah Club members. We continue to work with our partners and suppliers to meet our obligations and to
ensure we maintain our good reputation."
Other Towah board news includes the following. Bob Flohr resigned as chairman due to health reasons, but he remains a valued advisor to the Towah management team. Keith Stock, non-executive director, has moved on to concentrate on other enterprises.
And finally, recent developments involving a major US company has reduced the necessity for Rob MacColl's role as head of US operations, and he continues in an advisory capacity.
For more information about Towah Members Club Ltd please go to www.towah.com or email [email protected]