Blyth Shares Jump More Than 20 pct On Plans To Spin Off ViSalus
August 16, 2012
By Team Business For Home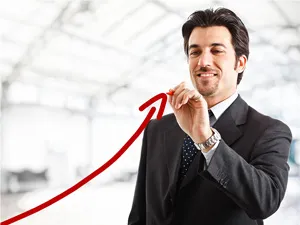 GREENWICH, Conn. (AP) — Shares of Blyth Inc. soared more than 20 percent to a four-year high Thursday after the company announced plans to spin off its weight-loss, energy drink and nutritional supplement business through an initial public offering of stock worth up to $175 million.
In addition to the ViSalus business, Greenwich, Conn.-based Blyth, also sells home accessories. The sales are made through house parties, by catalog and online.
The registration statement was filed with the Securities and Exchange Commission by FVA Ventures Inc., which will be renamed ViSalus Inc. as a result of the IPO, Blyth said.
After the IPO, Blyth said it will still own over half of ViSalus' common stock. The number of shares to be offered and the price range have yet to be determined. Some of the shares will be issued and sold by ViSalus, while others will be sold by certain ViSalus stockholders, the company said.
For the six months ended June 30, ViSalus posted an adjusted profit of $36.9 million, up from $9.4 million a year ago. Sales totaled $327.3 million, up from $59.3 million in the same six months of 2011.
As of June 30, the business had about 1.3 million customers, up from 208,000 at the same time the year before. The number of people who promote and help sell its products jumped four-fold to 114,000 in the same period.
The company said it expects rising obesity rates to continue to boost demand for its weight-loss and nutritional products, both in the U.S. and abroad.
Jefferies & Co. is the offering's lead underwriter.
Separately, Blyth said late Wednesday that it doubled its semi-annual cash dividend to 10 cents. The dividend will be paid Oct. 15 to shareholders of record as of Oct. 1.
Blyth shares jumped $7.71, or 21 percent, to $44.80 in morning trading, after peaking at $46.15 and easily passing their previous 52-week high of $45.