Danien Feier – MonaVie Hits $85,000 Per Month
August 13, 2012
By Team Business For Home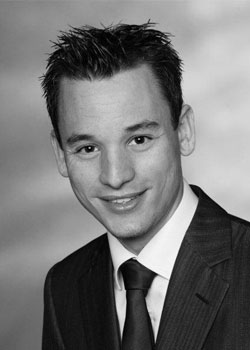 27 Year old German Danien Feier, a MonaVie White Diamond hits $85,000 a month.
Danien was born in 1985 and he grew up right in the middle of Germany.
Danien stated: To learn about me it is important to understand where I come from, what drives me and what keeps me moving.
I am the only son of my parents, and I have two sisters. I am very thankful for the things my parents gave me in order to understand the fact that before recognition comes hard work. They paid me for helping out at home and also paid me for good grades in school. This was the beginning of striving for excellence inside of me, for helping others and to want to achieve a happier life.
I always wanted to accomplish something extraordinary in my life. So when I first became aware of the Network Marketing Industry I couldn't sleep at night– as this was my chance. It had finally arrived. Today I am totally in love with this industry because it gives me everything I ever wanted: Freedom and Prosperity in mind, soul, friendship, financially and personally.
I am inspired by emotion. Touching peoples lives. Helping people, leading them to their peak performance. I am looking forward to getting to know you and becoming friends.
Eric Worre and Danien Feier