Jack Fallon – CEO Total Life Changes Interview
August 22, 2012
By Team Business For Home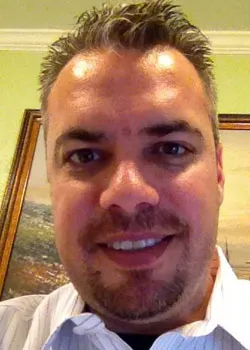 Total Life Changes (TLC) is a privately held, debt-free company founded in 1999 and operated by an experienced group of network marketing veterans. Jack Fallon is CEO and founder.
Total Life Changes markets nutritional and skin care products. The vision of the company is a focus on helping individuals achieve success with affordable, natural products and business building systems.
There is no sign-up fee to become a member of TLC. The company has a significant presence in 92 countries, including the United States, Canada, Malaysia, Mexico, Colombia, Peru plus several additional Latin American countries.
More than 34,000 people have joined TLC since last year.
Ted Nuyten had to honor to interview Jack Fallon.
Jack, how did you got involved into the Direct Selling industry?
As with most Direct marketers, a few acquaintances introduced me to method of earning additional income.
What attracted you in the business model?
This industry gave me direct control over my income. My personal efforts would determine my success and provide me the means to raise my family without concerns of a volatile economy and job market.
How was TLC founded?
I was raised in the Midwest where an emphasis is placed on hard work, providing for your family and helping others in need. Like many others in my community, I worked in the automotive industry – but I believed there was something more important I should be doing. A few acquaintances had become involved in a home-based business and encouraged me to learn more.
The concept of operating such a business appealed to me, but the products core values of some companies made me question if I would have the opportunity to help others in some way other than coaching them on working a business plan. If I was to reach my goal of helping others with their health and financial wellness, I would need to create the company myself.
The company has a significant presence in Asia, how did this happen?
As with everything in life, and especially in Direct Marketing, one's success is dependent on the hard work and caring of those close to you. The members of our TLC family believe in the benefits of our product line and shared their vision with family and friends around the world, including Asia. In other words, we are a global company because of the work and the beliefs of our associates.
What differentiate TLC from other opportunties?
What makes TLC stand out from other companies is our focus on high-quality, natural products that improve people's lives. Dedication to family, health and wellness has created an environment for growth and stability.
Total Life Changes: 12,826 Facebook Likes
Why did you choose for a binary compensation plan?
Our leaders and members preferred the binary plan, and since they are the real force that drives TLC, we implemented the program. We have found that the binary plan, coupled with our unique bonus incentives and retail opportunities has provided the greatest rewards.
Looking to the sales force, how many people are involved?
There are many variations of how to measure the involvement of a company's sales force, but I can tell you that more than 34,000 people have joined TLC since last year. These people are a blend of experienced direct marketers and those who have chosen to enter the industry base on what TLC offers.
With the economic turn down do you see more changes for Direct Selling?
In the Unites States, the economic downturn has created a great opportunity for those who wish to control their destiny. Wage concessions, fewer hours available to work and other austere procedures many businesses have implemented have taken their toll on hourly and salaried workers alike. Direct Marketing has a proven return on your investment in time and effort and the profit sharing is 100% yours.
What would you advice a newbie in our industry?
My first advice is to read. Learn about the industry and the products and business plans available. Once someone knows about the business, they will understand the advantages Total Life Changes offers them in terms of product, earnings and the opportunity to help others.
What are your plans and goals for the future?
The future holds a great deal of excitement for TLC and we have laid the groundwork to meet the substantial growth it holds for us.
Product development has been a driving force in opening new market segments for our members. We have been able to not only increase sales of our long-standing products, but offer new sales opportunities with the additions of Ganoderma, Gano-based coffee and skin care products. The key is the underlying synergy of each product being natural solutions to preserving wellness. This is evident in our future offerings of a black coffee, mocha coffee and a revolutionary weight loss coffee.
As out company grows, we see the need for better communication. We are making the investments needed to expand our business deeper into Latin America, Europe and Asia. We recently launched "Revolutions," a new smart phone app that allows our members to conduct business utilizing the convenience of mobility. We continue to move forward with establishing relationships with many different countries. The advantage we bring to their citizens is the opportunity to increase the business economy and raise the standard of living.
Our goal is increase the global presence of TLC through the availability of our products and our values of helping others.
Contact Details:
Website: www.totallifechanges.com
Facebook: www.facebook.com/TLCHQ
Twitter: www.twitter.com/TLCHQ