Just Been Paid – The Next SEC Target?
August 21, 2012
By Team Business For Home
After ZeekRewards was closed down by the USA SEC, we have noticed numerous Ponzi rumors about Just Been Paid.
Frederick Mann is the owner, developer and admin of the Just Been Paid (JBP) System which includes JSS-Tripler, JBP's Synergy Surf (JSS), JSS-Booster and JSS-Warp.
Frederick Mann told in an interview:
My professional background was mainly in computer programming and systems analysis. I also have experience as a professional gambler with blackjack and craps, having found ways to "shift the odds in my favor" so I enjoy a statistical advantage over the casinos.

I learned about managing money and risk. I also have some experience in direct-mail marketing. I've researched several areas extensively, including freedom, psychology, philosophy, politics, health, and personal growth and success. I'm also a pretty good chess player with some strategic thinking skills.

Question: JSS-Tripler is your "latest and greatest." What sets JSS-Tripler apart from all the others?

[private_platinum]

Frederick Mann: First, it's very easy to make money with. Members can start with just $10. They earn 2% per day and can see their earnings added to their accounts every day. Daily compounding and withdrawals are allowed. It's a "passive program" — no sponsoring requirements. No work required, except a requirement to surf 30 sites every week.
Looking to the Alexa ratings and Facebook Likes you see a simular growth as ZeekRewards, we are not surprised as Just Been Paid is on the SEC watchlist….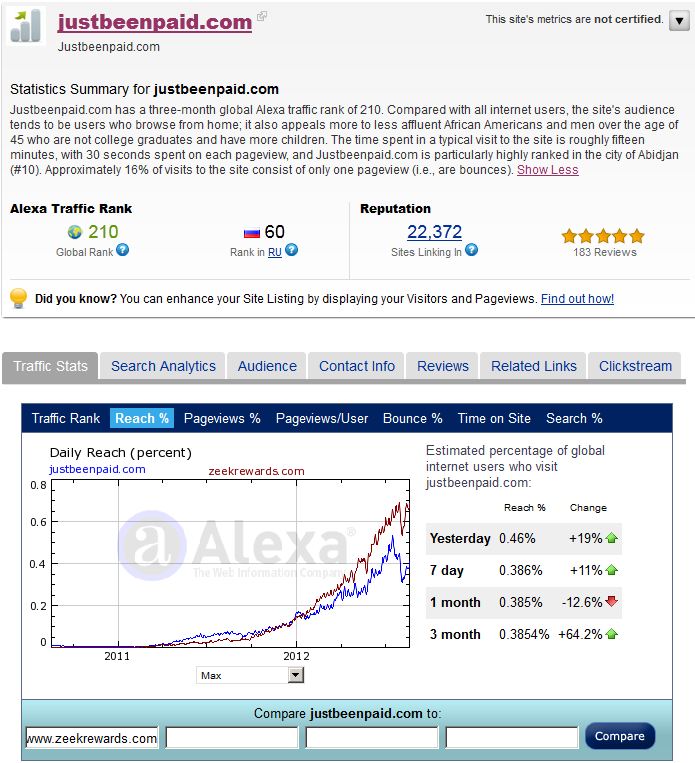 Facebook Likes : 25,875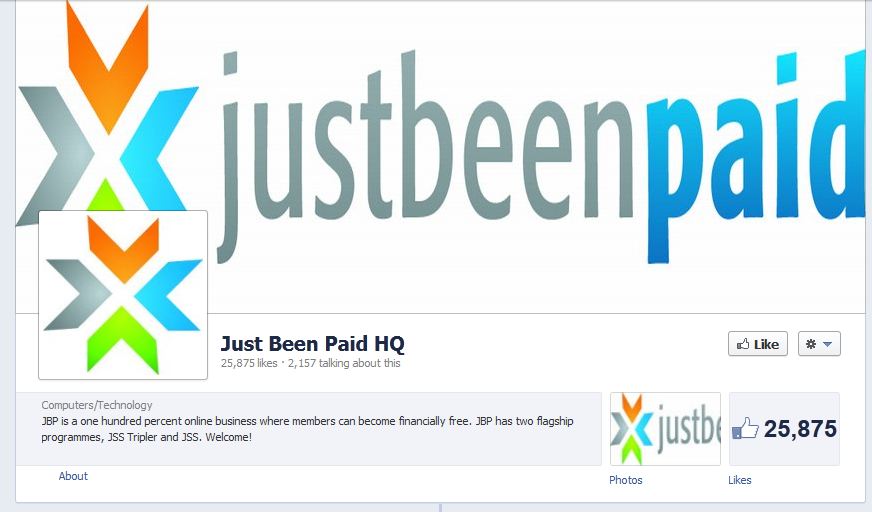 [/private_platinum]