Mark Comer – Synergy Top Earner Interview
August 3, 2012
By Team Business For Home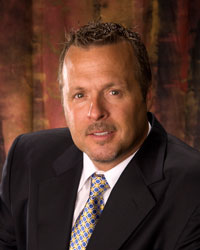 Mark Comer is the Nr. 1 Top Earner in Synergy Worldwide and Double Presidential Executive, with est. annual earnings of $2.4 million. Mark and his family make their home in Utah, USA. He is married to Niki Christensen and they have 2 sons, and 2 daughters.
Mark's Synergy career began in 2002 after being introduced to it by Dan Higginson. In the summer of 2008, Mark became the first Double Presidential Executive in Synergy history. Mark is the founder of the 5 Star Legacy Foundation, a non-profit organization who's charter is to eradicate the cycle of poverty.
Prior to joining Synergy WorldWide, Mark founded several companies in multiple industries and became a millionaire in 5 different business sectors. He has been involved in the creation of multiple entrepreneurial initiatives and venture-capitalized startups located on every continent. Mark has ridden motorcycles, surfed or played rock-and-roll on nearly every continent as well.
Mark recently authored and published the book Discoveries of an Accidental Guru: 100 Lessons of Business and Personal Success. In the book, he conveys lessons drawn from his life experiences, both positive and negative, that ultimately led to his establishment of several multi-million dollar businesses. He continues to apply these lessons to his Synergy business.
| | | |
| --- | --- | --- |
| | | |
| The Comer Family | Building Business in the Philippines | Mark Comer as Rockstar |
Mark: how did you got involved in MLM, who pitched you' and is he/she still involved?
I heard about Synergy Worldwide from a neighbor of mine but was pitched by the founder/CEO (Dan Higginson) at a lunch meeting. I actually agreed to meet so I could pitch Dan on an Internet technology that I had developed that I thought would be good for his distributors. And yes, 9 years later, Dan is still heavily involved with Synergy Worldwide.
What is the size of your team, in which countries are they?
Synergy is in 26 markets and continues to expand. I have organizations in close to 20 of those markets. I have over 200,000 active distributors in my worldwide organization. My bigger markets are in Asia.
Mark Comer – Keys to Success
https://www.youtube.com/watch?v=bJvbm9S10M0
Who have been your mentors or inspirators?
One of my greatest mentors is my dad. He taught me how to work and how important good work ethic is no matter what business you are in. As far as inspiration, I love hearing true rags to riches stories! The challenges that people overcome and their resilience is amazing!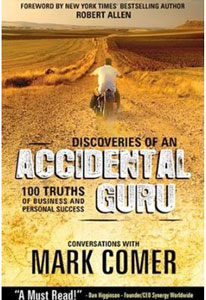 Did you enroll massive members in Synergy or do you have a more selective strategy?
I have enrolled many members into Synergy over the years and have won the top recruiter award numerous times. However, I really am not a "recruit the masses" type of guy. I would much rather recruit one great member that is fully engaged than 40 who are merely interested. Unfortunately when you recruit a lot of people you generally get more of the merely interested. I really try and focus on my new recruits and help them go and find their future leaders.
Are you still sponsoring members or are you in retirement modus?
Yes, I am still sponsoring. Even though this model does allow you to build that residual income to the point that you can really go into the retirement mode, I really enjoy "working" my Synergy business!
With the tremendous success you have had in other industry's, why do you do MLM?
Ha! I get asked that question all the time! Short answer is that I love it! I love Synergy Worldwide and the impact I have had by introducing people to such a great company.
Long answer is that I have had over fifty different businesses in my career and have not found a model so powerful (when done right!) and one that can truly take you from 0 to 60 on the income scale so quickly. But you HAVE to treat your MLM business like a real business!
I see many people join a company, their success comes slower than they want (or not at all) then they are off to the next "big" thing…that ends up failing. If you started a conventional business you would invest, work hard, have a short, mid and long term plan…and you would not bail out within months of starting! Same thing applies here but sometimes people just don't seem to understand that concept.
You have an international down-line. Is there a cultural difference in MLM entrepreneurship in the USA and abroad?
Absolutely! And that is why so many people fail when trying to globalize their networking business. Things that may be seen as basic, common sense things to some, are ridiculous to others.
First and foremost you have to understand the culture BEFORE you start doing business there.
Second, you need to embrace the culture and not make light of it. With that said, I love going to different countries, seeing different cultures and beliefs and recognizing that at the end of the day, we all have the common goal of bettering our own lives as well as those around us.
| | | |
| --- | --- | --- |
| | | |
| With Rockstar Bono – U2 | Snow Mobiling in Utah | Giving Back in Vietnam |
How do you generate your leads?
I do some online lead generation but more than anything, I bring people into the business that I already know or meet. We have a product that addresses a very serious health issue so it makes it easy to talk to anyone about the product.
And obviously having real product that works creates a great financial opportunity, short and long.
Which countries / territories do you think will have the largest growth rate in the near future, USA, Asia, Russia, Europe ect.
I think that the next growth area is Europe, and it is already happening! The MLM model has become so much more accepted around the world and people see it as a very viable way to not only support their family but create a great lifestyle for themselves as well. We are also seeing great growth trends right here in the USA.
You are a very successful distributor. Do you still get rejection? If so, how do you emotionally handle this? Or is recruiting easier if you are a MLM millionaire?
I learned a long time ago that no matter how great your product or service may be, you can't please everyone. There will always be people that say no and if you fear rejection, this is the wrong line of work! You have to be in a place though that when someone does say no, you don't take it personally.
And yes recruiting gets a little easier as you have more success but the same basic principles apply no matter what level of success you have had in the industry. Take action!
What would be your advice to a MLM newbie.
Don't buy into the hype! Get excited, motivated and energized from the potential that you have to be very successful but don't set yourself up to fail right away by having unrealistic expectations. EXPECT challenges and rough days but in the end, work through them, put forth consistent effort and the reward will definitely be worth it!

What is the greatest advantage of MLM?
There truly is not a more powerful business model than MLM, which is a huge advantage in and of itself! Very few industries allow you to build a real residual income.
So if you find the right company, with true, solid financial backing and product that really works, the power of MLM can take hold and create an annuity for you and your family for many years. There is no other business like it!
About Mark Comer and 5 Star Legacy Foundation:
In 2008, Mark established 5 Star Legacy Foundation, a non-profit organization who's charter is to eradicate the cycle of poverty. The 5 Star Legacy Foundation has adopted many causes, including the support of orphanages in Indonesia, and providing education to children in the Philippines. 5 Star Global has worked in conjunction with Synergy's Leave a Legacy initiatives to help thousands of people in need.