MLM Startup Conference
August 7, 2012
By Team Business For Home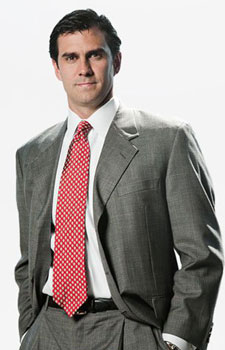 The Direct Selling Edge conference for MLM startups is back! Organized by MLM Top attorney Kevin Thompson. The event kicks off on Thursday, September 20th in Las Vegas, USA.
The details for the conference can be found on our MLM Startup Conference page. Based on feedback from attendees, we've made the agenda stronger and added more content. We're very pleased to announce two new speakers. There's been a lot of discussion lately about the importance of solid compliance to ensure the safety and longevity of network marketing companies. With this in mind, we've got the great Donna Marie Serritella. As the founder of Direct Selling Solutions, she leads MLMs and leading distributors in the areas of compliance consulting and distributor compliance relations. She's literally written the book on the subject. We're very excited to have her!
We're also excited to announce the participation of another great vendor, Karen Clark. She's is the founder of My Business Presence, a social media training company for network marketing companies. She began her direct selling career as an independent representative who achieved the highest title in her company's compensation plan in just seven years. Karen now works with independent consultants of direct selling companies to master the world of internet marketing, including the effective use of social media. She's also the co-author of two books, Incredible Business and Direct Selling Power.
About Kevin Thompson
Kevin Thompson is one of the most sought after attorneys in the country in the direct sales industry. Named as one of the top 25 most influential people in the industry, Kevin Thompson has extensive experience and helps entrepreneurs launch their businesses on secure legal footing. As a Direct Sales Association supplier member, Kevin Thompson is actively involved on the Ethics Committee and Government Relations Board to help steer the industry into a promising future.