ZeekRewards Recovery – Kevin Thompson
August 20, 2012
By Kevin Thompson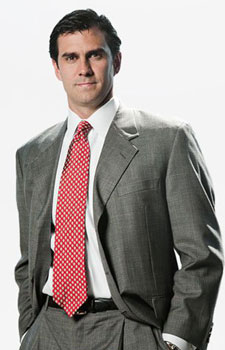 Thompson Burton, PLLC is collecting data to develop an action plan in order to maximize the potential recovery for victims of Zeek Rewards.
An action plan, which may include engagement of this law firm, will be provided to you personally via email within days of receiving your responses.
This plan will likely be distributed no later than Friday, August 24th.
Please note, completing this form does not create an attorney client relationship; however, the contents will be held in strict confidence.
About Kevin Thompson
Kevin Thompson is one of the most sought after attorneys in the country in the direct sales industry. Named as one of the top 25 most influential people in the industry, Kevin Thompson has extensive experience and helps entrepreneurs launch their businesses on secure legal footing. As a Direct Sales Association supplier member, Kevin Thompson is actively involved on the Ethics Committee and Government Relations Board to help steer the industry into a promising future.
Kevin has published multiple ebooks accruing over 65,000 reads and 2,500 downloads. He has served as a keynote speaker at multiple conferences throughout the world.
Prior to starting his law practice, Kevin gained valuable experience while serving as Chief Counsel for Signature Management Team. Team is one of the largest providers of sales aids for marketers in the direct sales industry. While at Team, Kevin worked closely with Amway and MonaVie's compliance departments to ensure all marketing materials passed regulatory review. He has the experience, knowledge, connections and tools necessary to help entrepreneurs launch their businesses on solid legal footing.
Kevin Thompson is a proud husband and father of three children. He serves on the Young Executive Leadership Team for Youth Villages in Nashville, Tennessee, and helps devise and execute programs to raise funds for the organization and create transitional living programs for abandoned and neglected teens. He garnered all-American honors while competing in the decathlon at the University of Tennessee.