Fortune Hi-Tech Marketing Class Action Suit – Update
September 14, 2012
By Team Business For Home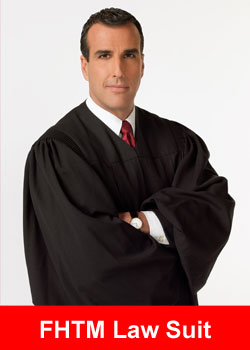 Plaintiffs Yvonne Day , Leonard Haslag , James McCormick and John W. Turner filed a class action law suit against Network Marketing company Fortune Hi-Tech Marketing, Inc. (FHTM), the company, the owners, officers, some employees and distributor leaders in September 2010.
The suit alleges that FHTM is, and always has been, an "illegal pyramid" scheme and is a "Racketeer Influenced and Corrupt Organization."
Others named in the lawsuit are:
Paul C. Orberson, Jeff Orberson, Thomas A. Mills, David Mills, Billy Stahl, Simon Davies, Ruel Morton, Todd Rowland, Ashley Rowland, Todd & Ashley, Inc., Mike Misenheimer, Steve Jordan, Joel McNinch, Chris Doyle, Ken Brown, Jerry Brown, Bob Decant, Joanne McMahon, Terry Walker, Sandi Walker, Sherri Winter, Trey Knight, Kevin Mullins, Scott Aguilar, Molly Aguilar, Nathan Kirby, Dwayne Brown, Aaron Decker, Susan Frank, Ramiro Armenta, Angelina Armenta, Alexis Adame, Teresa Adame, Darla DiGrandi, Matt Morse, Matt Barrett and Roberto Rivera.
The suit seeks to close down the company through injunctive relief and recover treble damages, costs, and attorneys' fees.
On 13 september 2012 the judge ruled:
IT IS ORDERED that the plaintiffs' motion to alter or amend the court's order compelling arbitration and dismissing this action, is GRANTED.

IT IS FURTHER ORDERED that the court's order granting the defendant's motion to compel arbitration and dismiss or stay the action, is RESCINDED.

IT IS FURTHER ORDERED that the parties shall file a Rule 26(f) joint written report with proposed deadlines no later than 30 days from the date of entry of this order.

It looks like Yvonne Day, Leonard Haslag, James McCormick and John W. Turner have a first victory in this battle against FTHM.