Jeunesse Global Leaders Interview
September 8, 2012
By Team Business For Home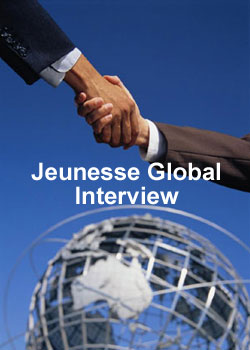 Established leaders Kelly Bangert, Rob Alwin, Brian Cattano, Kathleen Deggelman, Joe Licciardi, and Mick Karshner have earned Millions in Direct Selling and recently moved over to Jeunesse Global.
Jeunesse Global is a leading network marketing company based out of Orlando, Florida, USA, that specializes in providing youth-enhancing solutions based on cutting-edge science, such as adult stem cell technology, DNA repair, and nutrigenomics. Products are made in the U.S.A. and are exclusively formulated for Jeunesse.
With a multi-lingual customer service and back office support team, global enrollment system, and in-house programming already in place, the company is fully operational in 11 countries across the globe, with shipping available to 84 countries.
Ted Nuyten had the honor to interview the Top Leaders.
You have earned a lot of money in the MLM industry, how come you moved over to Jeunesse?
Potential. Products. Purpose. Earning a lot of money pays the bills but can still leave you unsatisfied. The Potential we have found in Jeunesse, to be able to make a direct impact in the US, and give 1000's of people a chance to experience a "ground floor" opportunity without the risk of a start up was key for us.
Jeunesse is already shipping to more than 80 countries internationally but has only 1300 distributors in the US, we saw a great opportunity to come together as a leadership force to jumpstart the growth here in the US. Jeunesse's Anti-aging Products are an Inside-Outside solution that is not only relevant to the demand in today's market by baby boomers, they are based on cutting edge science backed studies that deliver real results.
Today's consumer is savvy and well educated and product hype just doesn't cut it anymore, Jeunesse delivers a product line that is a superior replacement to save people money over high dollar department store brands and promises incredible results to boot. Purpose drives us, we have worked hard to live in such a way that represents our belief that we have been incredibly blessed and that we have an obligation to be a blessing to others.
Jeunesse offers us a real platform to help people right here at home in the US, people that are working 2 and 3 jobs to take care of their families, people that just need someone to take time and help them see the potential of working in the network marketing industry. We want to help make sure that people not only don't give up on their dreams but realize it's time for them to dream a bigger dream!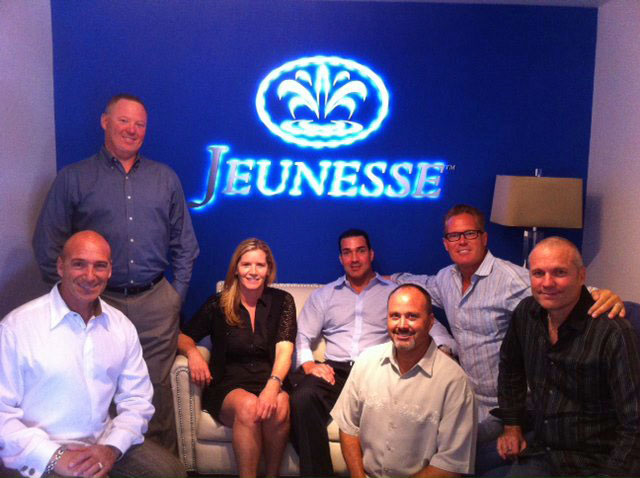 You are part of an amazing team with Top Earners as Rob Alwin, Brian Cattano, Kathleen Deggelman, Joe Licciardi, and Mick Karshner, who brought you together?
Vision. When you've had the opportunity to lead beside other great leaders that share your love for the industry you tend to stay connected and the circle stays small. Plus news travels fast through the industry when other leaders are looking to make a change. I think it was perfect timing for all of us, we each for our own reasons were looking for a new home, and when the idea presented itself to join together to look for one company that we could all be a part of, instead of having leaders scattered in many companies, it resonated with us and we were all in.
Having the chance to work side by side in the trenches doing something challenging and extraordinary with this level of leadership, all with common goals and commitment, was more than we could have dreamed of. We are coming together with mutual respect and admiration for each other's level of success in the industry and at the same time realizing we are in a unique situation because we all have different strengths and gifts that we are bringing together for maximum impact. This puts us in a rainmaking position that hasn't been seen before in the industry. Making this decision to come together as one unified leadership team was something we knew would give us the perfect platform to reach more people with the message of Jeuneese Global.
| | | |
| --- | --- | --- |
| | | |
| Kelly Bangert | Kathleen Deggelman | Mick Karshner |
| | | |
| Joe Licciardi | Rob Alwin | Brian Cattano |
What are the differentiators of Jeunesse compared with other compensation plans?
This comp plan is recession friendly with a low auto-ship (approx. 84$) and a very generous plan where even a beginner has the opportunity to earn significant income. We are impressed with the binary cycle plan and the very substantial bonuses gives many more people the opportunity to make money. Finding a fair and equitable compensation plan for the masses was critical for us choosing Jeunesse.
Fixing the Flamingo leg syndrome, as Mick calls it, in a binary is brilliant because no matter what leg is the largest you are still compensated for your efforts. So even the person that sponsors only a few but has worked to support their team in depth can earn an incredible income. The matching bonus program paying out up to 75% blew us away. More than anything else though having the founders encourage and educate us on how to maximize the comp plan made all the difference in the world to us personally. It spoke volumes to their commitment to distributors and that they are serious about providing a comp plan that benefits everyone, from the top to the bottom.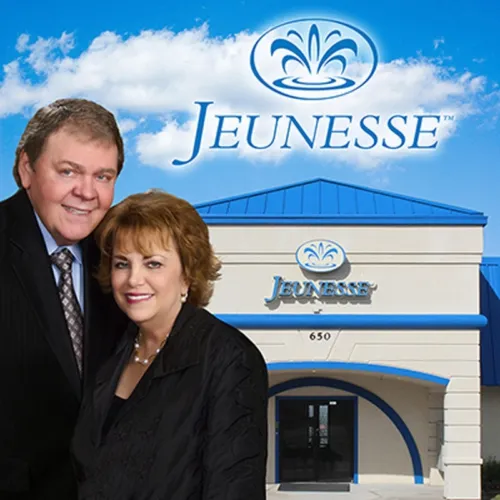 What are your plans and goals for the future?
To create the perfect storm of leadership here in the US! There is no shortage of plans and goals when you bring 7 couples all with Type A personalities together! The question becomes what haven't we put on our list yet! One of the big messages we plan to bring to people is that this leadership team embraces and is very determined to prove that Jeunesse is perfectly positioned to be shared and thrive through a technology based promotional system of webinars and conference calls.
Time is a priceless commodity and our goal is to provide the support and education to our team that gives them an edge because it allows them to make an incredible income from the comfort of their home, without having to sacrifice time with their families to achieve success.
We are putting all the pieces in place now so that we are running like a well oiled machine for the benefit of all. Our personal goal is to be transforming leaders that make the message of responsible lifestyle instead of excessive lifestyle a popular message. We have seen people in this industry fly to the top of their companies buy into all the hype about needing to have the cars, the coaches, the homes to prove their success but not plan for a rainy day and lose it all.
Those are all great things, they are popular and they draw people in…but we want to teach lasting success by delivering a message that says, "take that extra income, pay off your car, your home, your kids tuition and keep a million in the bank for a rainy day, because then this industry has delivered on its promise to give even the little guy a chance at financial security and lasting success."