Black Diamond Jenny Sack Back To MonaVie
October 23, 2012
By Team Business For Home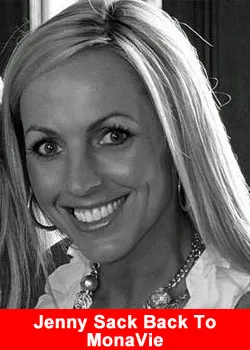 Jenny Sack is a former Black Diamond, one of the top positions in Monavie, and has sign up again for MonaVie.
Jenny Sack: One of the many reasons I am back with Monavie is because of this cutting edge Antioxidant Scanning Device called the VIEW! Most people know their cholest erol levels, blood sugar levels, thyroid levels etc… But, do you know your antioxidant level?
I enjoy helping people! It is so much fun to build a business where you can choose fun people to work with and help them grow both personally and financially.
I am a total people person. I don't know a stranger and I love meeting new people because I learn so much and gain so much wisdom from them. I enjoy networking and teaching people to become the best that they can be!
MonaVie VIEW Antioxidant Scanner ("VIEW") is a device that allows you to get a view of antioxidant levels in your body, and is designed to further support MonaVie's initiative to prove the value of its products.
"With this tool in hand, MonaVie distributors will be able to measure the level of antioxidants within the body," says Jeff Graham, MonaVie executive vice president of global product development. "Then, in conjunction with MonaVie VIEW certified products, distributors can work with clients to enhance their antioxidant levels and prove the value of MonaVie products through this quantitative measuring device."
About MonaVie
MonaVie is a leading product innovator in the health and wellness category. Starting with the acai berry, MonaVie has fulfilled its mission to bring the rarest and most efficacious nutritional products to a global market. Its reputation as an innovative leader has been confirmed again with the introduction of its revolutionary new product philosophy, MonaVie Nutritional Chemistry™, that delivers custom nutrition to meet an individual's unique nutritional needs in an easy-to-use delivery system.
Using the powerful Community CommerceSM business model, MonaVie is effectively providing an opportunity to create a more meaningful life for the one billion unemployed and underemployed worldwide through a global network of more than one million independent distributors in 21 countries. Consistent with its vision to generate abundance for people all around the world, MonaVie founded The MORE Project in 2005 to empower disadvantaged individuals to break the cycle of poverty, fear and hopelessness through educational programs and services that restore dignity and provide long-term self-sufficiency. Learn more about MonaVie at www.monavie.com