OPN – SiteTalk Goes Public – IPO
October 8, 2012
By Team Business For Home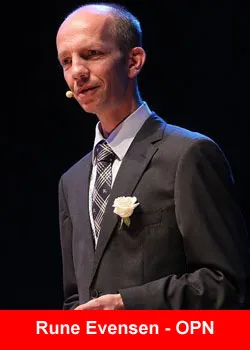 OPN – The Opportunity Network and it's free Social Network Platform Sitetalk.com, that combines social networking with integrated services, benefits and recognizes your personal time that you spend on the community, are seeking a public listing in Europe, according to the announcement on the OPN Action Convention in Budapest.
An initial public offering (IPO) or stock market launch is a type of public offering where shares of stock in a company are sold to the general public, on a securities exchange, for the first time.
Through this process, a private company transforms into a public company. Initial public offerings are used by companies to raise expansion capital, to possibly monetize the investments of early private investors, and to become publicly traded enterprises.
The Sitetalk platform enables members to communicate with friends, family and business contacts globally, utilizing a range of communication tools that are constantly being upgraded and further developed to serve the members individual needs.
Sitetalk.com also offers its members exclusive services, both free and paid-for, combined with a unique rewards program. By using all SiteTalk services, both current and future, members earn loyalty points that can be used for making purchases in the communities online shopping portal, SiteTalk Mall.
SiteTalk is easily accessible through a standard web browser or the more practical SiteTalk Desktop Application. The desktop application can be downloaded and installed in a single or multiple personal computer environment and makes it quick and easy to access all functions of sitetalk.com.
SiteTalk Top Producers among many others:
| | | | |
| --- | --- | --- | --- |
| | | | |
| Urban Turnsek | Kenny Nordlund | Eva Koros | Attila Koros |
| | | | |
| Janos Tasi | Lennart Bodell | Thomas Nordlund | Guus Visser |
| | | | |
| Goczan Laszlo | Nemeth Ferenc | Naveed Hussain | Tomasz Nyikó |