The Average Google Adsense Click Ratio – A Real Case
October 1, 2012
By Team Business For Home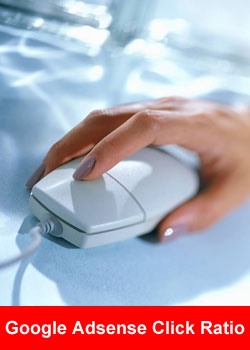 For my friends who have their own website and have implemented Google Adsense this small article might be interesting.
One of the income streams for this website are the Google Adsense Banners. According to Google Adsense experts:
"Due to the dynamic nature of Google AdSense, fluctuations in your revenue will occur. Your earnings will depend on a number of factors, including the types of ads being served to your pages, the cost per click or cost per impression of these ads, and your users' click through selections.
Regarding ad placement – the best ad format varies from page to page. We've observed that, in general, wider ads perform better because of their reader-friendly format. We strongly recommend putting your users first when deciding on ad placement. Think about their behavior on different pages, and what will be most useful and visible to them. You'll find that the most optimal ad position isn't always what you expect on certain pages."
The question I got from Direct Selling friends:
1. What would be an average click ratio?
2. How can you improve your click ratio?
Let me reveal the Business For Home Google Adsense figures for the last 7 days: 104,068 impressions and a click ratio of 0.79%. The clicks are worth Euro 0.82. ($1.05) We have 3 banners in the right tab (300 * 250).
On Friday September 28 (see below image) we have implemented a new spot for 1 Leaderboard banner, at the end of the articles and that improved the click ratio with almost 25 – 30%. So we have now 2 banners in the right tab (300 * 250) and 1 leaderboard banner (728 * 90). The maximum number of banners Google allow.
Also the CPC improved as a leaderboard banner seems to have a higher value.

Conclusion: implementing a Leaderboard banner at the end of an article both improve the click ratio as the CPC.