Vemma Is In Momentum
October 8, 2012
By Team Business For Home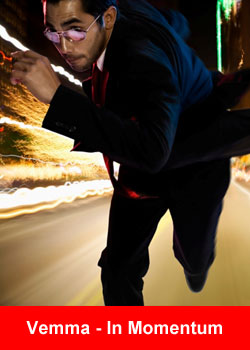 The Holy Grail of NetWork Marketing…. Momentum, when your MLM sales force is in an unstoppable mode. It seems Vemma has reached Momentum through it's Young People Revolution strategy.
Vemma and it's healthy energy drink flag ship product Verve is hitting the Momentum phase. 850 new Brand Partners per day on average are signing up, or a equivalent of $520,000 a day in wholesale sales.
Verve Sales are over $3.2 million alone for september, an other record.
Verve combines the extensive knowledge of Chief Scientific Officer, Yibing Wang, M.D., Ph.D., with its talented executive management team, including more than eight decades of cumulative experience in the network marketing industry.
Verve is turning one directional marketing on its head. The makers, Vemma is headquartered in Scottsdale, AZ and this company operates a consumer-to-consumer social marketing platform that taps into the power of customer and brand partner advocates to foster trusted word-of-mouth stories about the Verve brand.
Advocates are targeting key touch points such as Facebook pages, personal text messages and dedicated emails. Then the potential new advocates are invited to participate in a branded webinar experience or at a Verve party and are rewarded for social sharing with free Verve energy drinks and or cash bonuses along with other incentives like branded BMWs.
That, in turn, drives brand awareness, new customer and brand partner advocates and sales. Verve is currently using this social marketing platform in the US, Canada, Mexico and Europe.
https://www.youtube.com/watch?v=T18GkFAhGac