AL Int. Q3 -2012 Sales Up 98% To $20.6 million
November 12, 2012
By Team Business For Home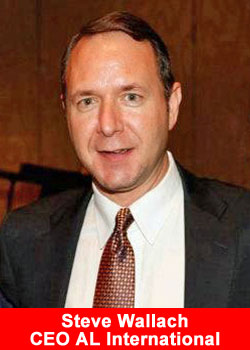 AL International, Inc. (Pink Sheets: JCOF) (www.alintjcof.com), a global direct marketer of lifestyle and nutritional products and gourmet fortified coffee, releases record revenues and profits for the third quarter of 2012. The Consolidated Financial Statements will be posted on www.pinksheets.com.
AL International Consolidated Third Quarter 2012 sales were just over $ 20.6 million vs. just over $10.4 million in 2011 representing a 98% increase in revenue. The company's Gross Profit for the same period was just over $12.4 million vs. just under $6.7 million representing an 86% improvement for the 3 month period versus the year prior.
Corresponding Expenses for the 3 month period were just under $11.9 million vs. just under $6.5 million representing an 82% increase in expenses. Pre Tax Net Income from operations for the 3 month period ending September 30, 2012 showed a $311 thousand profit vs. a $119 thousand profit in 2011 representing a 161% improvement in profitability. The company reported $1,028,000 in EBITDA, versus negative EBITDA of ($150,932) for the same quarter for 2011.
Dave Briskie, CFO, stated, We are pleased that our bottom line is improving. We rolled out a strategy to improve profitability late last quarter. The plan is designed to improve profits on a quarterly basis through the fourth quarter of 2013. Posting 5% EBITDA, as a percentage of sales, in the early stages of our profitability improvement plan is nice progress.
Steve Wallach, CEO, added, The significant improvement in profitability and EBITDA, combined with better inventory management systems, has led to a strengthening of our balance sheet and has significantly improved our cash flow.
The company hosted a shareholder update call today at 4:15 EST. If you wish to listen to the replay of this conference call, please visit the Investor Relations section of AL International's website: www.alintjcof.com .
About Youngevity (R) Essential Life Sciences
Youngevity Essential Life Sciences (www.youngevity.com ), headquartered in San Diego, CA, is a nutrition and lifestyle-related services company dedicated to promoting vibrant health and flourishing economics. Founded in 1997 by Drs. Joel Wallach, DVM, ND, and Ma Lan, MD, as AL Global, Inc., the company adopted the name Youngevity in 2006. Youngevity is the only network marketing company to have a qualified FDA Health Claim. Dr. Wallach's work has been published in more than 70 peer-reviewed and referenced scientific journals and books.
About CLR Roasters
CLR Roasters (www.cafelarica.com) was established in 2001 and is a wholly-owned a subsidiary of AL International. CLR Roasters produces coffees under its own Cafe LaRica brand, as well as under a variety of private labels through major national sales outlets and to major customers. It also produces a unique line of coffees with health benefits under the JavaFit® brand.
About AL International
AL International, Inc. JCOF (www.alintjcof.com) is a fast-growing, innovative, multi-dimensional company that offers a wide range of consumer products and services, primarily through person-to-person selling relationships that comprise a network of networks. The company also is a vertically-integrated producer of the finest coffees for the commercial, retail and direct sales channels. AL International was formed after the merger of Youngevity Essential Life Sciences (www.youngevity.com) and Javalution Coffee Company in the summer of 2011.