Amway Sales Exceed $12 Billion
November 15, 2012
By Team Business For Home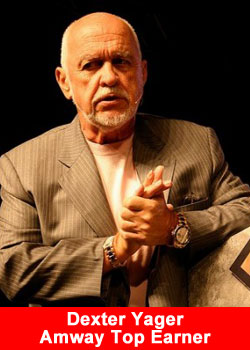 Amway has surpassed Avon to be the world's #1 direct selling company.
There has been unofficial claims for some time, but now it's confirmed – Amway has exceeded $12 billion in sales for the 2012 IBO fiscal year (September to August). For the same period, Avon reported sales of $US10.8 billion.
In 2006 Amway's sales dropped slightly for the first time in many years, settling back to $6.3 billion. In reponse Amway set the ambitious goal to reach $12 billion in sales in 2012, an almost doubling of sales in only 5 years. They have done it.
The Bangkok Post reports that for the first time in more than two decades, all of the top 10 Asia-Pacific markets have experienced growth. In October, Amway North America announced to IBOs they had achieved 33 consecutive months of growth in that market – it's oldest. Figures for the official 2012 Amway financial year will not be released until February, but it is clear that Amway is now the world's #1 direct selling company.
Amway, the US-based direct sales company, is exploring business opportunities in Myanmar. Amway is interested in the Myanmar market because the country of 60 million people is just opening up its economy, with huge opportunities, said Jim Payne, the president of Amway Asia Pacific.
He visited Bangkok yesterday with Low Han Kee, the president of Amway Southeast Asia, to celebrate the opening of a new headquarters for Amway (Thailand) on Ramkhamhaeng Road. Amway will introduce direct sales to Myanmar at the proper time, said Mr Payne.
He said Amway's business grows stronger each year, both in Thailand and worldwide. For the first time in 21 years, Amway has recorded growth in all top 10 Asia-Pacific markets, with an average of 6-10%, said Mr Payne.
He said network marketing has strong potential in Thailand. The country has turned in an exceptionally strong performance over the past 25 years as Amway's top market in Asean and its sixth-largest sales country out of 108 countries and territories, said Mr Payne.
Yesterday, the company officially opened its new Thai headquarters on 10 rai after an investment of 1.1 billion baht. The building is fully equipped with a comprehensive range of facilities.
Amway plans to open brand centres in each province of Thailand to distribute information and give customers a real Amway experience. Sales of Amway worldwide have reached US$12 billion.
About 90% of sales are generated from international markets, mostly in Asia-Pacific. Sales of Amway (Thailand) are expected to reach 16.8 billion baht this year.
Congratulations to Amway, Amway employees, and Amway IBO's around the world!
Source: www.thetruthaboutamway.com
Amway Top Earners Est. Earnings:
[private_platinum]
[/private_platinum]