MLM a Pyramid? – Get Informed….
November 11, 2012
By Team Business For Home
Feel free to share, if you (right) click on the image you can save the higher resolution.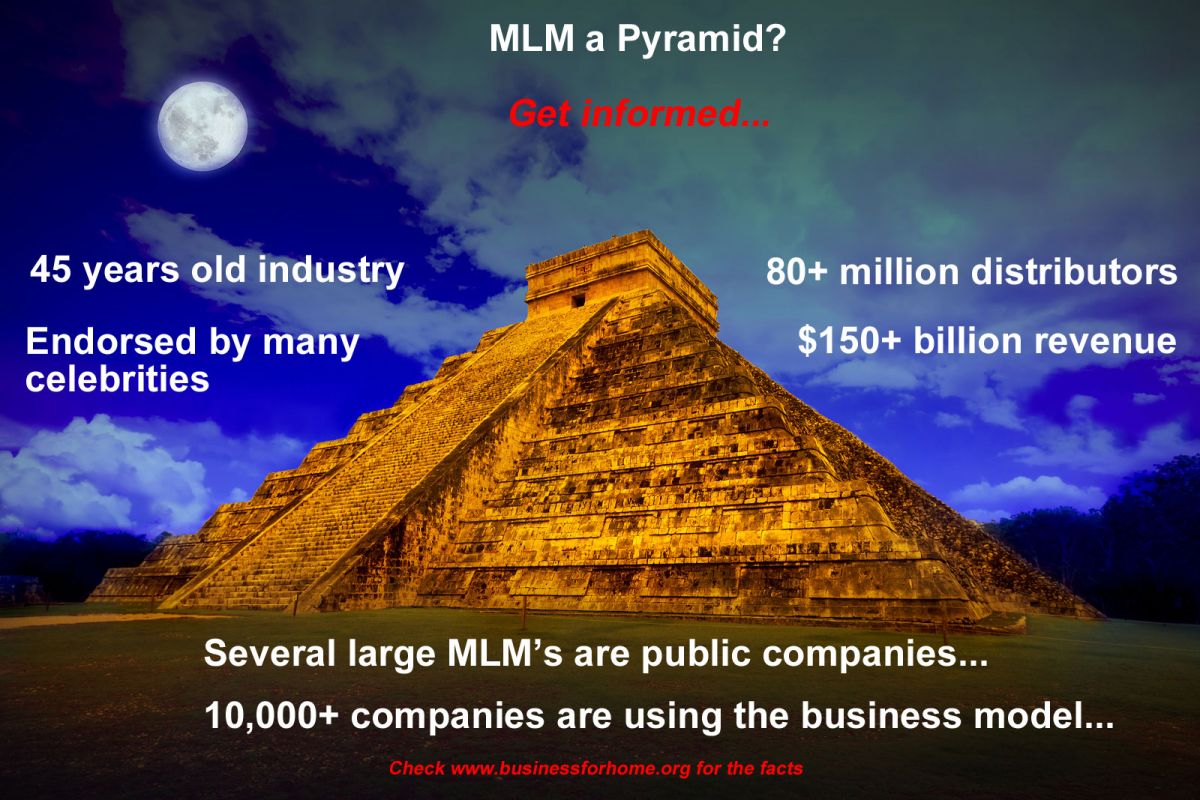 The concept behind network marketing or Multi Level Marketing is a business model that allows a company to sell their products directly to the consumer. Choosing to use a word of mouth approach instead of advertising through traditional streams. Therefore instead of paying the media for advertising, network marketing companies are structured to reward distributors through commission in return for selling their products and finding new customers.
The main focus of a network marketing company is product distribution. In fact, in a legitimate network marketing or Multi Level Marketing company, distributors or representatives are not required to recruit new distributors in order to earn a commission, they can earn money purely by selling the company's product.
Although distributors can choose to sell the company's products to earn their commissions, not everybody wants to be a sales person and therefore choose to recruit more distributors into their organisation as a means to build their referral base. Not only does this create a group of loyal customers, it also allows you to leverage the efforts of others to create a residual stream of income.