Avon – Andrea Jung, Nr. 3 in The Forbes Worst CEO Screw-ups Of 2012
December 31, 2012
By Team Business For Home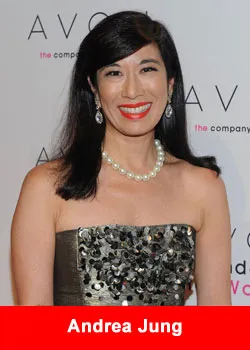 Forbes.com Inc., (www.forbes.com) a leading Internet media company, is among the most trusted resources for the world's business and investment leaders, providing them the uncompromising commentary, concise analysis, relevant tools and real-time reporting they need to succeed at work, profit from investing and have fun with the rewards of winning
According to Forbes Andrea Jung is the Nr. 3 in the worst CEO Screw-ups of 2012.
Andrea Jung, Avon, resigned as CEO at the end of 2011 and as chairman in October 2012.
Presided over a long period of poor performance, missing analysts' estimates. Third quarter earnings were down 81%. Stock has fallen from $30 in May of 2011 to $14.

Failed to groom a successor. In the spring the company brought in Sheri McCoy, formerly a top executive at Johnson & Johnson.

Left the job of chief operating officer open since 2006.

Rejected a $10.7 billion acquisition offer from Coty.

Though Jung hasn't been accused of any wrongdoing, the company is being investigated for violations of the Foreign Corrupt Practices Act, which bars bribery of foreign officials to get business. The investigation has cost Avon $300 million in legal expense

s.