Jeunesse Global Officially Launches Australia & New Zealand
December 3, 2012
By Team Business For Home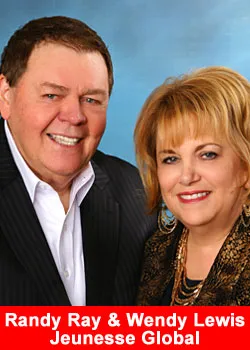 SYDNEY, AUSTRALIA, Jeunesse Global is pleased to officially announce the full market launch of operations and sales activites for its global business in the markets of Australia and New Zealand.
As part of the company's rapid global expansion plans, Jeunesse Global has today announced the completion of all market launch steps for both countries of Australia and New Zealand, including membership in both the Direct Selling Associations of Australia and New Zealand.
Concluding a month of launch activities involving the opening of a new Sydney warehouse, launch meetings around both countries and a public media launch, Jeunesse Global is pleased to officially announce the launch of full local operations in both markets of Australia and New Zealand, both of which are expected to fast become top markets for this new and rapidly-expanding network marketing company that has only recently burst onto the direct selling scene.
Already in the first official month of trading here we have achieved sales of over half a million dollars, says Christopher Cooper, General Manager for Jeunesse Global in Australia and New Zealand.
The Australia and New Zealand markets are traditionally some of the top in our line of business, and we have already attracted a great number of outstanding leaders from within the direct selling industry here, and they have found this business and opportunity to have rapid appeal with the timeliness and attraction of Jeunesse's product range based on adult stem cell technology.
Jeunesse Global was recently named as one of the top 100 direct selling companies in the world, according to Direct Selling News (DSN) Global 100, with Jeunesse Global being the youngest company recognised on the list coming in at number 80.
Jeunesse Global's co-founder, Wendy Lewis, was also recently named as one of The Most Influential Women in Direct Selling by Direct Selling News in October 2012.
About Jeunesse® Global
Jeunesse Global is a global business that helps people reach their full potential in youthful looks, in healthy living, and in embracing life.
Jeunesse combines breakthrough sciences in a product system that enhances youth by working at the cellular level. By focusing on the health, longevity, and renewal of cells, Jeunesse helps people enjoy vibrant, youthful results that last.