The Top Direct Selling Companies In The World In 2013 – Poll
December 12, 2012
Business For Home is compiling the Top Direct Selling Companies in the world for 2013. We have nominated over 485+ Top Direct Selling opportunities.
Every single day, 70,000+ prospects worldwide are looking for information to find the best opportunity available.
Just about any product or service can be purchased through Direct Selling somewhere in the world.
Many people think of cosmetics, wellness products and home décor as products that are often sold through direct sales, but add to that countless other product categories including kitchen products, high end jewelry, clothing, organic gardening supplies, Forex, spa products, scrapbooking supplies, rubber stamps and much, much more.
Where can you make money? What are the best companies? Is it an USA based company? Or an opportunity from Germany, Thailand, China, India, Brazil?
You can also vote for The Top Direct Selling – MLM CEO World Poll
We have nominated over 485+ companies.
We love to have your facebook comments.
The poll is closed, thank you for voting!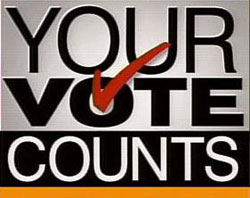 The Top 100 Companies after 71,546 votes
1. OPN / Sitetalk
10,585 votes
2. Monavie
10,330 votes
3. Banners Broker
4,175 votes
4. Qnet
3,829 votes
5. Worldventures – 2,896 votes
6. It Works! Global – 2,024 votes
7. Talk Fusion – 1,998 votes
8. Lyoness – 1,965 votes
9. ViSalus – 1,607 votes
10. Organo Gold – 1,541 votes
11. Forever Freedom 1,488 votes
12. 4Life Research – 1,307 votes
13. WOR(l)D GMN – 1,305 votes
14. Thirty-One Gifts 1,062 votes
15. Arbonne – 1,022 votes
16. Text Cash Netw. 1,004 votes
17. Slumber Parties – 996 votes
18. USANA Health – 929 votes
19. Vemma – 898 votes
20. Herbalife – 829 votes
21. FLP – 784 votes
22. IWowwe – 726 votes
23. FM Group – 671 votes
24. ACN – 624 votes
25. RMP Infotec – 563 votes
26. Empower Network 539 votes
27. Global One – 532 votes
28. ARIIX – 528 votes
29. YLE Oils – 527 votes
30. Zija International – 525 votes
31. Mary Kay – 512 votes
32. Sanki Global – 443 votes
33. Scentsy – 378 votes
34. 5Linx – 346 votes
35. Telecom Plus – 324 votes
36. Nuverus – 314 votes
37. Shopping Sherlock – 304 votes
38. Solavei – 297 votes
39. Epicure Select. 286 votes
40. Amway – 281 votes
41. Xyngular – 280 votes
42. Skinny Body Care 279 votes
43. Max International – 277 votes
44. Klob – 256 votes
45. Shaklee – 233 votes
46. Pampered Chef – 230 votes
47. Limu Company – 226 votes
48. Ambit Energy – 218 votes
49. Avon – 216 votes
50. Ignite Energy – 214 votes
51. BeautiControl – 212 votes
52. DoTerra – 211 votes
53. Tastefully Simple – 206 votes
54. Gold Canyon – 186 votes
55. Morinda – 185 votes
56. Team Beach Body 162 votes
57. Essante Organics – 162 votes
58. Greenfoot Gl. – 162 votes
59. Dove Chocolate – 161 votes
60. Nerium Int. – 142 votes
61. Life Pharm Global – 152 votes
62. Premier Designs – 142 votes
63. Ganolife – 145 votes
64. Jordan Ess. – 142 votes
65. SendOutCards – 135 votes
66. Evolv Health – 133 votes
67. Jeunesse Global – 130 votes
68. Dubli Network – 127 votes
69. Mannatech – 128 votes
70. GWT – 124 votes
71. Tianshi – 123 votes
72. FHTM – 121 votes
73. Stampin' Up! – 120 votes
74. Total Life Chang. 113 votes
75. Berry.EN – 113 votes
76. AMS Health- 112 votes
77. Isagenix – 108 votes
78. Melaleuca – 107 votes
79. ViTel Wireless – 104 votes
80. Uppercase Living – 90 votes
81. Numis Network – 89 votes
82. Nu Skin – 87 votes
83. Xango – 86 votes
84. Vísi – 86 votes
85. LR Health – 82 votes
86. Gigi Hill Bags – 81 votes
87. bHip Global – 75 votes
88. AmeriPlan – 75 votes
89. Ludaxx – 70 votes
90. SMT – 68 Votes
91. L'Bri Pure – 65 votes
92. PM International 64 votes
93. Rodan + Fields – 61 votes
94. Agel – 60 votes
95. Legal Shield – 60 votes
96. Ocean Avenue – 60 votes
97.Zrii – 60 votes
98. Goldmine Int. – 56 votes
99. ASEA – 54 Votes
100. Synergy – 53 votes