Nu Skin Announces 50% Increase In Dividend
January 15, 2013
By Team Business For Home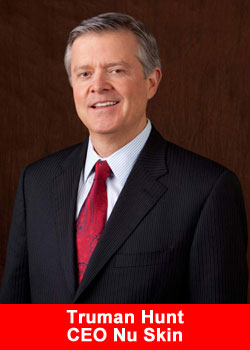 Nu Skin is having great results:
PROVO, Utah — Dec.18, 2012 — Nu Skin Enterprises today announced that it plans to increase its regularly scheduled dividend payments by 50 percent for 2013. With this planned increase, the company will have increased dividends for each of the 12 consecutive years since it instituted the payment of dividends to stockholders.
We have generated record results for each of the past five years and believe 2013 will be another record year, said Truman Hunt, president and chief executive officer. Based on our consistent growth and our commitment to return capital to stockholders, we expect to increase our 2013 dividend by 50 percent, which would represent a 140 percent increase in dividends over the past three years. With our strong performance and increasing cash flow, we have the financial flexibility to increase dividends, repurchase shares and continue to invest in important business initiatives to sustain revenue growth."
Beginning with its regular first quarter dividend in 2013, the company currently expects to pay a quarterly dividend of $0.30 per share, or $1.20 per year, compared to the previous quarterly dividend of $0.20 per share, or $0.80 per year.
Nu Skin also provided an update on its ongoing Japan customs case. The Tokyo High Court recently affirmed the lower court's decision with respect to the company's lawsuit to recover approximately $33 million in customs duties assessed against the company for the period of 2002 through 2005. Nu Skin continues to disagree with this decision and has appealed to the Supreme Court of Japan. The recent decision will not impact the company's financial results as it previously paid and recorded as an expense the full amount of this assessment.
About Nu Skin Enterprises, Inc.
Nu Skin Enterprises, Inc. demonstrates its tradition of innovation through its comprehensive anti-aging product portfolio, independent business opportunity and corporate social responsibility initiatives. The company's scientific leadership in both skin care and nutrition has established Nu Skin as a premier anti-aging company. The company's anti-aging products feature the new ageLOC® suite of products including the ageLOC® R2 nutritional supplement, ageLOC® Galvanic Spa System and ageLOC® Galvanic Body Spa™, as well as the ageLOC® Transformation daily skin care system. A global direct selling company, Nu Skin operates in 53 markets worldwide and has more than 900,000 active distributors and preferred customers. Nu Skin is traded on the New York Stock Exchange under the symbol 'NUS'. More information is available at https://www.nuskin.com.