A Legend In MLM – Keith Halls
February 6, 2013
By Team Business For Home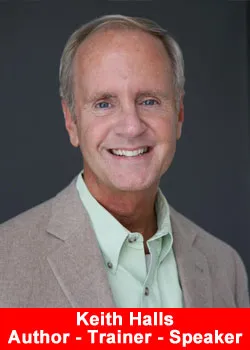 Keith Halls is one of the most successful persons ever in the history of Network Marketing, having succeeded and done what probably no one has ever done befor".
Keith has been an icon in the industry for over 25 years. He is the only person who has made more than $25 million dollars on the corporate side and then, at the height of his career he left to become a distributor where he once again earned over $10 million dollars.
He built an international downline over 500,000 distributors (approximately) within 4 years.
Keith has built huge downline's in not one, but two different companies. Today, Keith is the most sought after Key Note Motivational and Inspirational Speaker, Author, Trainer and Consultant to the Industry.
Garrett and Sylvia McGrath and Keith Halls are releasing a book, The 9 Rules to Succeed in Network Marketing on March 1, 2 and 3 at the ANMP in Dallas, Texas, USA.
Ted Nuyten – I highly recommend this – must have – book!
Mentor of legends in the Network Marketing Industry as Top Earner Ken Porter (MonaVie), and Chanida Puranputra (bHip) among many others.
Keith began his networking career back in 1984, when a friend introduced him to the industry. At the time, he was a CPA and planning to go to law school. But after hearing and listening to the story of a new company, one that had not yet opened its doors, he left the dream of law school behind to be one of the 7 original shareholders and top executives of the company they called, NuSkin.
NuSkin Enterprises is a multibillion dollar Company and one of the largest and most successful Companies ever in the industry. He worked there as a Senior Vice President and a member of the Board of Directors. After 17 years of working there and being instrumental in helping with their public offering on Wall Street in 1996, Keith left in 2001 to pursue another dream…the dream of becoming a distributor.
He knew that no one had ever reached his level on the Corporate side and then left to become a distributor and succeed….but he was excited by the challenge. His main goal? To teach others how to succeed in the industry and to create for himself a long term residual income check.
Keith's first nine months as a Distributor were one's of disappointment and failure. "After 9 months, I had only about $3,000. Nine months of 60-80 weeks. I used to earn more than that in day as an Executive". Close to quitting and admitting defeat, Keith thought he had reached the bottom. "Things only got worse. On Easter Eve in 2003, my wife told me she was leaving for another. I was devastated".
That night, praying for God to "bring him home", he had 2 dreams that changed his life and career. Afterwards, he woke and felt guided to write the things necessary to succeed. He called them, "The Nine RULES of Success" . He has lived and breathed and taught each one since that day. As he shared them with his downline and as he applied them himself, his results changed..Dramatically! Within a year, Keith was earning over $100,000 a month and others were succeeding too.
Keith is now the most sought after Speaker and Consultant in the industry. His story from rags to riches, his determination in overcoming a brain tumor and 8 abdominal surgeries, his kind and humble demeanor as well as his ability to reach the hearts of the audience, have made him immensely popular and highly sought after. His book, "The 9 Rules to Succeed in Network Marketing" is becoming one of the most widely read and used books ever.
Keith lives in Orem, Utah, USA. He and his wife are the parents of 6 children and 1 grandchild.