Xocai Announces New Cash Call Incentive
March 14, 2013
By Team Business For Home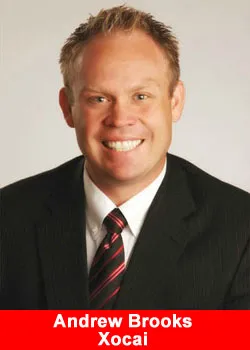 MXI Corp is an innovative company. The person driving the company is owner, Andrew Brooks. As a creative executive, it's important to Andrew to develop incentive programs that are both performance based that also are geared to reward the correct network marketing behaviors (sponsoring and securing customers).
While earning two Bachelor's degrees from the University of Calgary, Andrew started his entrepreneurial career founding his 1st company distributing sugar-free products. While Andrew was focusing on diabetic-friendly products, a new trend of low-carb dieting was introduced; a lifestyle very similar to that of a diabetic. Already a successful entrepreneur, Andrew's dream was to obtain an MBA from Harvard. Included in his Harvard application was a business plan to merge his diabetic-friendly company into the low-carb lifestyle.
In 2000, Andrew made the decision to leave his Harvard MBA opportunity to implement his business plan and co-found Pure De-lite® Products, Inc., a sugar-free, low-carb chocolate company. Due to the popularity of the low-carb lifestyle, Pure De-lite® generated over $300 million dollars in sales and was retailed nationwide in stores such as Wal-Mart®, Walgreens®, and GNC®.
The founders of Pure De-lite® discovered that if chocolate was processed properly it contains the highest levels of antioxidants. In May of 2005, Andrew helped introduce the world's 1st Healthy Chocolate, Xoçai. Rather than staying within their retail roots, Xoçai would be sold directly to their consumers and provide independent distributors with an income-generating opportunity. As Founder and Chief Operating Officer, Andrew's vision is to transform and improve health worldwide while providing a long-term and socially responsible business opportunity.
Winners of the Team Elite Development Pool Bonus get a personal phone call from MXI Founder, Andrew Brooks.
Xocai offers Healthy Chocolate as both a life-changing healthy alternative for consumers and a lucrative business opportunity for distributors. For more information on Xocai, or to try truly HEALTHY Chocolate for the first time, please visit: www.Xocai.com
About MXI Corp:
Established in 2005, Marketing Xocolate International Corporation (MXI-Corp) is the world leader in great tasting, healthy, dark, chocolate products. MXI Corp was founded upon the same solid foundation that the Brooks' family used to build their enormous Pure Delite Low Carb Chocolate company (circa 2000) which had retail sales in Wal-Mart, 7-Eleven, Rite-Aid and Walgreen's of over $300,000,000. All MXI products are focused on potent doses of delicious, antioxidant-rich Belgian cacao. MXI-Corp believes that the high levels of natural antioxidants and Polyphenols that are found in its cacao can provide a viable solution to individual nutritional needs.
The Xoçai™ (sho-sigh) line, which currently includes ten products, is manufactured utilizing a cold-press process, which preserves the nutritional values of the company's proprietary blends of vitamins and minerals. MXI is recognized as the category creator and world leader in healthy chocolate. The vision of Xoçai is to transform and improve individual lives worldwide through its unique chocolate products. One unique element of the company's formulations is their proprietary high-antioxidant blend of cacao, açaí and blueberries, called XoVita™. The Xovita ingredient combination is exclusive to Xoçai. Nevada-based MXI-Corp is a privately held company. Xoçai's nine chocolate products have the highest ORAC (antioxidant-measuring test) and flavonoid rich products available on the market. The Brooks family, owners and operators of MXI-Corp, have total combined chocolate sales of more than $1 billion. MXI Corp is now operating internationally in 40+ countries.