The Alkazin Family – Vemma Hit $650,000 Per Month
April 8, 2013
By Team Business For Home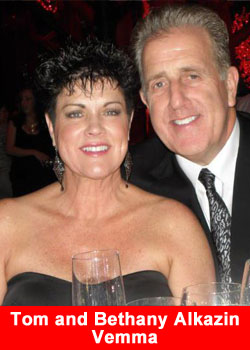 Vemma's Top producers Tom Alkazin and Bethany Alkazin, and their children Brad Alkazin, Chris Alkazin and Amy Alkazin has hit the $650,000 mark in March 2013 as a family in combined earnings.
Tom and Bethany made $12.9+ million with their Vemma distributorship. Their Life Time MLM Earnings are $20+ million. They live in a 6,000-square-foot home in Carlsbad, California, USA, near the Pacific Ocean, with a separate home office, guest house, swimming pool and basketball court.
Tom and Bethany have over 200,000+ distributors and customers who have enrolled in their organization, with a strong presence in the USA, Asia and Europe.
There has been well over $200+ million in sales flow through their organization as a result of Tom and Bethany's decision to support BK Boreyko's startup in 2006.
Nowadays Vemma Sales Revenue is around $150+ million with double digit growth figures. Tom and Bethany's team are realizing an est. 40% of the company sales volume.
The Alkazin Family