Empower Network – $60 Million In Sales
May 29, 2013
By Team Business For Home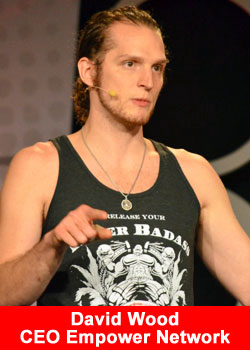 Since the launch on October 2011 Empower Network has reached the $60 million mark in sales according to CEO David Wood. An interview with co-founder David Sharpe can be found here.
The company has est. 130,000+ customers and affiliates. In March 2013 over 12,500 sign up's where reported, in April 2013 over 15,000 new customers and affiliates sign up.
Empower Network's viral blogging system is the solution to a complicated online marketing world.
The company also host one of the Internet's largest publishing platforms and content networks for bloggers and content marketers.
The Empower Network provides several different products.
The first is the blogging platform and Fast Track training series.The blog is setup instantly when you join and optimized, all you have to do is create content. The blogging system comes with a series of 8 Fast Track training videos.
Empower Network gives an in-depth explanation of how and why the blogging platform works. Empower Network also go over some core business principles that will help in your new success blog. The blogging system and 8 Fast Track videos is only $25 per month.
The second program is the audio series of interviews with industry experts called the Inner Circle. The Inner Circle is a library of audios. The audios feature a lot of good information from industry experts, the Empower Network founders and successful Empower Network team members.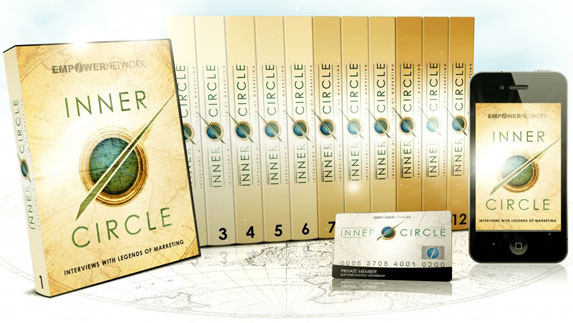 Empower Network Top Earners est. income for 200+ distributors:
[private_platinum]
Empower Network Disclaimer:
The amount of time it takes to achieve the stated income varies by participant. The estimates provided above were the result of an informal sampling of Empower Network participants. Basically, it takes hard work to make substantial income in this business. The income statistics above are for all active affiliates world wide for the date specified above, are based in US dollars, and update daily.
An 'active affiliate' is defined as someone who: 1) Has executed an affiliate application; 2) has an active membership with a minimum of the Empower Network blogging platform; 3)has received at least one direct commission in the last 30 days; 4) has either an approved merchant account, or integrated a payment method in the members area; and 5) has not been terminated, or chosen to discontinue for any reason.
[/private_platinum]