4Life Strong International Growth
June 10, 2013
By Team Business For Home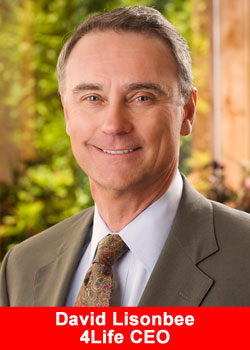 Since 4life's launch in 1998, the company has developed an on-the-ground presence in twenty-one markets outside the United States of America. Many of these continue to emerge as top-performing markets.
"As we drive business toward our upcoming international convention in Miami Beach, Florida," said Senior Vice President, International, Jeff Kalinin, "It's important to recognize the hard work distributors are doing to ensure our position as a global leader in the direct selling industry."
The Direct Selling News ranks 4Life Research™ as #45 on its Global 100 list of top-performing companies, and 2013 commemorates the company's 15-year anniversary. 4Life expects distributors from more than 70 countries to attend Convention 2013: Live Your Dreams in Miami Beach, Florida (October 16-19).
Amidst another record-breaking year, 4Life's executive team has identified thirteen top-performing markets by year-over-year percentage of growth, with ten achieving record-breaking sales months (RBSM).
Year-Over-Year Growth:
Hong Kong: 163.6% (RBSM)
Philippines: 118.4% (RBSM)
Indonesia: 95.8% (RBSM)
Ecuador: 70.2%
Peru: 68.6%
South Korea: 65.1%
Mexico: 47.4% (RBSM)
Thailand: 41.8% (RBSM)
Singapore: 33.8% (RBSM)
Bolivia: 31.1%
Europe (NFR) 26.4% *
Eurasia: 24.5% (RBSM)
Taiwan: 23.2% (RBSM)
President Steve Tew: "Our international conventions are important for many reasons, not the least of which is the opportunity it gives our corporate team to recognize the contribution and success of 4Life's worldwide distributors. I thank everyone for their hard work in the field and invite you to join us in Miami Beach for the best 4Life convention ever."
Click here to visit the convention website. 4Life has offices on five continents to serve a global network of independent distributors through science, success, and service.