Tara Wilson – ViSalus Hits $1.7 Million In Career Earnings
August 30, 2013
By Team Business For Home
Tara and Chris Wilson, are the first Diamond Ambassadors in ViSalus. The requirement is one leg with a 1 star Ambassador, one leg with a 2 star Ambassador and one leg with a 3 star ambassador.
They started in ViSalus in December 2010, became 1 star Ambassador by March 2011, 2 Star Ambassador by June 2011 and 4 Star in November 2011 with a $100,000 bonus.
Building up a team of 12,000 people in October 2011 and reaching a $46,000+ month income in November 2011.
As of September 2012 Tara and Chris are 5 star Ambassadors with 53,000 customers and distributors topping $7,4 million team revenue a month.
As of December 2012 they have hit the $1 million mark in ViSalus Career Earnings and in July 2013 $1.7 million.
As Tara and Chris have grown and become students of the Direct Selling industry, they have discovered one true certainty – that Network Marketing is the most fun, rewarding, so called "work", that they have ever done.
To have an opportunity to get up each day and help people achieve their goals is more rewarding than any paycheck they have ever received.
They strongly believe that this business is built one person at a time, focusing on forming solid business and personal relationships that create a positive environment for lasting success.
The Diamond rank enables Wilson to join ViSalus' elite leadership ranks in the field and to earn up to $350,000 of the Ambassador Million Dollar Bonus.
Tara: Knowing that I'm a Diamond Ambassador is a complete honor, said Wilson. Now, my goal of reaching the highest Promoter ranks feels so much more obtainable. I'm laser-focused on becoming Royal Ambassador, and I know it will take massive action to develop and grow my team to get to that next rank.
Team ViSalus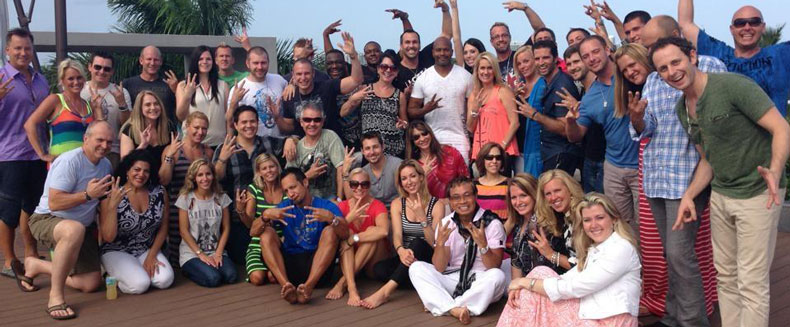 Visalus Top Earners – The est. earnings are as follows:
[private_platinum]
[/private_platinum]