MonaVie Gives Away Dozens of Jeeps
September 27, 2013
By Tina Williams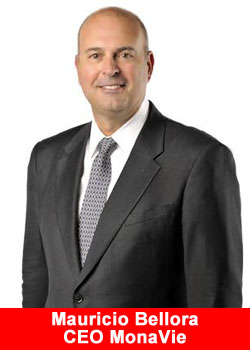 On a recent Webinar, MonaVie boasted that it gave up 40 Jeep Wranglers to their distributor base.
On a September 17th Message, they posted a list of their current winners:
MonaVie 4×4 Program Jeep Winners:
Larry and Jennifer Aulenbach, Ruby Executives
Roy Avery, Silver Executive
Horacio Baca, Silver Executive
Ed Beardsley, Silver Executive
Renita and Scott Brannan, White Diamond Executives
Kyle Clement, Silver Executive
Carlos and Dena Concheso, Gold Executives
Christina Cox, Silver Executive
Blair English, Silver Executive
Carl and Cathie Firestone, Diamond Executives
Chris and Connie Grant, Ruby Executives
Jane and Jake Haagsman, Gold Executives
Glenn and Nicole Johnson, Gold Executives
Jim and Karen Kane, Blue Diamond Executives
Greg LaFlam, Gold Executive
Gene and Lynn Linkous, Ruby Executives
Kyle Manley, Silver Executive
Donald Masse, Ruby Executive
Michael Masse, Gold Executive
Steve and Gina Merritt, Crowne Black Diamond Executives
Patrick and Toni Minneo, Silver Executives
Sandy and Jim Minneo, Blue Diamond Executives
Byron and Karen Moles, Blue Diamond Executives
Kent and Nadine Pickett, Gold Executives
Deb Prather, Silver Executive
Holly and Corbin Roush, Presidential Black Diamond Executives
Joshua Scutnik, Silver Executive
Andrew and Caron Sheffield, Gold Executives
Diane Simu, Silver Executive
Frank and Cindy Soucinek, Black Diamond Executives
Poppy and Todd Sun, Emerald Executives
Jordan Taylor, Silver Executive
Paul and Ranee Taylor, Gold Executives
Natalie and John Thomas, Ruby Executives
Kinga Wulczynaska, Gold Executive
Phyllis Zerbini, Gold Executive
The 4×4 Jeep program involves enrolling 4 distributors in 4 weeks.
Highlights
No. 18 on Inc. 500 2009 list; No. 1 in Food & Beverage category

Direct Selling News $100 Million Club 2009

Direct Selling News $100 Million Club 2010

Ernst & Young LLP Entrepreneur of the Year® Dallin A. Larsen

CEO of the Year by Utah Business magazine

Named Fastest Growing Company in Utah by MountainWest Capital Network

Ranked No. 1 in Fast 50 edition of Utah Business magazine
Products
Health Juices, Energy Blends, Weight Solutions.
From powerful antioxidant support to joint, heart, and immune health, MonaVie body-beneficial products provide the nutrition you need for a healthy and active lifestyle. Delivering a wide array of antioxidants, vitamins, and phytonutrients, as well as other beneficial ingredients like Wellmune, plant-derived glucosamine, and plant sterols, every serving is as efficacious as it is delicious. MonaVie EMV and MonaVie EMV Lite feature a proprietary blend of antioxidant rich fruits, including the Brazilian superfruits açai and maqui, and natural sources of energy. Great tasting and lightly carbonated, these healthy formulas increase performance, endurance, and concentration by kicking up your energy level and keeping it there—without a subsequent crash.
Whether you want to lose 5 or 75 pounds, maintain a healthy weight, or improve your overall nutritional well being, the MonaVie RVL Premier Weight Solution is for you.* Delivering more nutrition per calorie than leading brands, this advanced system gets to the root of weight management: healthy nutrition