Morinda Review 2013
September 12, 2013
By Team Business For Home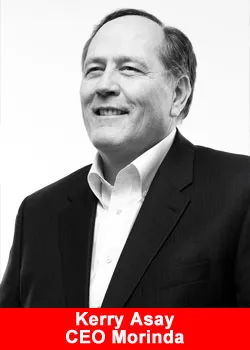 Morinda formerly Tahitian Noni International, created a global phenomenon with the noni fruit, a remarkable but little-known medicinal plant from Tahiti. Since its founding in 1996, Morinda has improved the health and happiness of millions of people from all corners of the globe.
Morinda currently employs over 3,000 individuals at its corporate offices around the world. The company has paid out nearly $3 billion in total commissions and incentive bonuses to its independent product consultants.
Morinda is home to some of the most pioneering and natural health products on the planet. Ranging from its scientifically-acclaimed TruAge Max beverage, to its innovative TruAge Scanner; Morinda continues to set the standard in product quality and consumption.
Every 1.8 seconds, someone is purchasing a bottle of Tahitian Noni Juice somewhere in the world.
Headquartered in Provo, Utah, USA Tahitian Noni International has a presence in over 90 markets around the world, and is the worldwide leader in bioactive beverages. Estimated $400 million revenue in 2012.
The Morinda Scientific Advisory Board includes a prominent team of researchers, scientists, doctors, and food scientists who have dedicated their expertise to helping Morinda offer scientifically validated products with proven health benefits. Morinda has spent over $125 million on product research and development.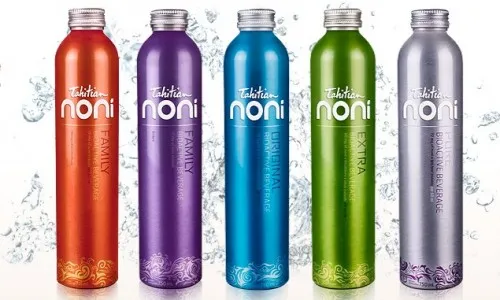 Products
Morinda's newest invention is Tahitian Noni Juice MAX. This fruit juice contains the most in IRIDOIDS, 120mg in 60 ml. Noni juice works as an adaptogen and it balances the body cycles. Morinda is the only company worldwide which is able to produce different juices with a distinct amount of IRIDOIDS in it.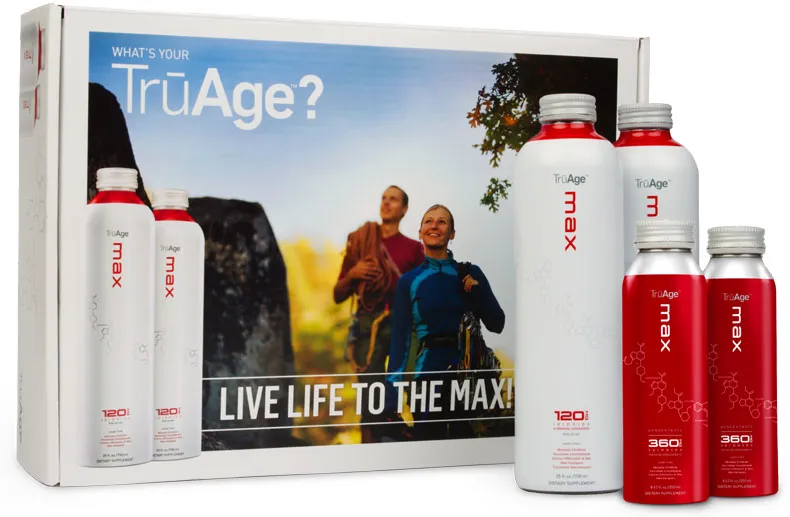 The TruAge line of products includes TruAge Max, TruAge Extra, and the original superfruit supplement, Tahitian Noni Juice. Each of these innovative supplements include proprietary blends of Earth's best ingredients that provide proven protection against the formation of AGEs.
The TruAge Scanner is a certified research device that provides a fast, painless, and accurate reading of AGE levels in the skin in less than 12 seconds.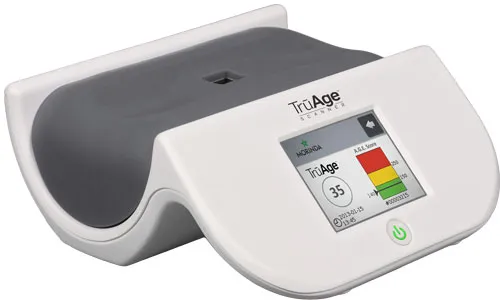 Fit Body Composition System is an innovative approach to fat loss that combines TruAge Certified products with web-based nutrition and exercise support to help you achieve ideal body composition.
Defy Biotopical Age Intervention System offers a new approach to skin care that uses powerful, TruAge certified formulas and innovative skin care devices to target the root causes of aging skin—visibly reversing the signs of aging and helping you look younger and more radiant than ever.
Shield Biomedicals is an innovative line of home health products that combine proven over-the-counter actives with exclusive blends of the Earth's best (TruAge certified) ingredients to provide a higher level of instant wound protection and care.
Morinda Corporate HQ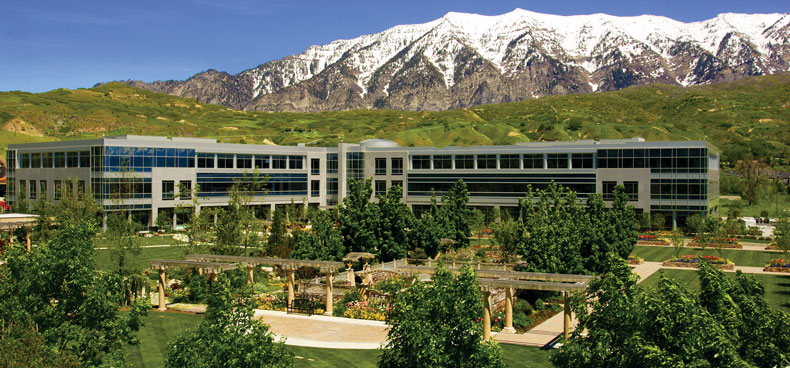 Compensation Plan
Uni Level compensation plan with 5 ways to earn. Morinda's compensation plan offers three classifications of income to meet the financial and personal goals for each distributor
Immediate income

Growth income

Wealth-building income
The Unilevel plan means you may earn commissions up to eight compressed levels. Morinda offers dynamic compression on all volume from infinity, and the maximum commissions are earned on all volume. There is no width restriction, and our placement feature allows distributors to build synergistic units. By qualifying for one of Morinda''s global bonus pools, you can earn a piece of the company's commissionable sales. These wealth-building pools include the Top Performer Bonus, Infinity Bonus, and Black Pearl Shared Success Bonus.
In connection with Max and the TruAge Scanner Morinda created an additional marketing plan Promotion:
TruAge Career Path Promotion
August 1st 3013 – January 31st 2014
The TruAge Career Path Promotion is designed to help IPCs reach the Morinda Regional Executive title in a few short months. The promotion will run from August 1st and January 31st and consists of five simple steps.
Step 1: Qualification: Sell 25 Tr?Age packs in one month Reward: $1,000
Step 2: Qualification: Personally Sponsor 25 new IPCs and/or Customers who purchase a TruAge pack in their first month, enroll each one of them on 120QV AutoShip, AND have them place a qualifying order in a subsequent month. Note: All 25 new IPCs and Customers need to place an AutoShip qualifying order in the same month (these order exclude TruAge Packs) Reward: $1,000 (500 bonuses worldwide)
Step 3: Qualification: Sell 25 TruAge Packs to new IPCs and/or Customers who signed up on or after Aug 1, 2013, AND personally sponsor up to 5 IPCs who sell 25 TruAge Packs to new IPCs and/or Customers Reward: $1,000 matching bonus from each of these 5 IPCs (500 bonuses worldwide)
Step 4: Qualification: Be a Morinda Sales Organization (MSO) AND personally sponsor up to 3 first time MSOs. Reward: $5,000 for each MSO (50 bonuses worldwide) Note: The first IPC to Personally Sponsor a MSO in each region gets an additional $5,000 per MSO. Note: The the first IPC worldwide to achieve MRE for two months during the promotional period will receive $75,000 (includes bonuses from step 4)
Step 5: Qualification: Be one of the first two IPCs in your region to: Qualify as a Morinda Regional Executive (MRE) twice during the promotional period. Personally Sponsor an IPC who qualifies as an MRE twice during the promotional period Reward: $50,000
Morinda Corporate leadership

Morinda Executive committee

Morinda Research Board

Morinda Top Earners
| | | | |
| --- | --- | --- | --- |
| | | | |
| Gred Tedrow | Ken Roland | Dayle Maloney | Dru White |
| | | | |
| Trudy Crow | Dieter Wolfmiller | Floyd Holdman | Terry Sowards |
| | | | |
| Mark Pomerants | Erwin Seriyanto | JR Wadsworth | Hagihara Takashi |
| | | | |
| Kanetsuna Norifumi | Asbjorn Olnes | Onishi Atsuko | Aline Bird |
| | | | |
| Ann Wilson | Art Lee | Della Bourke | Javis Myrick |
| | | | |
| Jose Miguel Undurra | Mark and Jo Rose | Nicole Mathewson | Sal and Joan Serio |
| | | | |
| Shannon Roland | Sue Bunek | Tracy Ternberg | Vladimir Yarmolenko |
Morinda, the Top Earners est. earnings are as follows:
[private_platinum]
[/private_platinum]