Vemma Enters The Tea Market
September 26, 2013
By Team Business For Home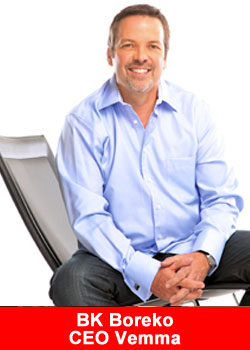 Vemma Nutrition Company is proud to announce Verve ParTea, the latest product to hit the ready-to-drink energy tea market, and newest addition to the Verve product line.
The Verve ParTea pre-sale was such a success, with tens of thousands of cans sold, that the company decided to move the release date up from October 12 to September 25, 2013.
Verve ParTea combines organic green tea leaf and extract, the powerful nutrition of the Vemma formula, plus the energy-enhancing nutrients of Verve — and creates a supercharged tea unlike anything else on the market.
In addition to organic green tea, Verve ParTea features 40mg of natural caffeine, just 45 calories, and no artificial colors or sweeteners. The crisp, refreshing tea has a fresh-tasting fruit flavor and is sweetened with a proprietary blend of organic cane sugar, xylitol and stevia (yielding only 5g of natural sweeteners per serving).
We are excited to enter into the $8 billion tea market with Verve ParTea. The flavor and aroma of ParTea will blow people away, commented Vemma Founder and CEO BK Boreyko.

Verve ParTea is going to be big. We recently expanded our state-of-the-art manufacturing facility in preparation for this product, and we expect sales will continue to increase as the product rolls out across college campuses.
Vemma Nutrition Company announced that sales reached $20 million per month in July, a first-ever record for the company.
After taking 7 years to reach the $10 million monthly sales mark in July 2012, Vemma has now doubled that to $20 million a month just 12 months later.
In addition, Vemma monthly customer and Brand Partner enrollments reached the 30,000 mark for the first time in July.
This growth continues to be driven by the $100 million Verve healthy energy drink brand, including the release of Verve Bold this past January, which sparked record-breaking sales and became the most successful product launch in the company's history, selling over 5 million cans since its release.
On any given day, half of Americans drink tea. We're really headed for a tremendous 2014, commented Vemma Executive Vice President of Marketing and Brand Development, Mark Patterson. Hitting $20 million per month in sales is a milestone, but it's just the start.
Although initially picked up by baby boomers, the Verve brand was fully embraced by young adults two years ago when new product branding, packaging, apps and marketing strategies were created to appeal to a younger demographic. College-age millennials started building businesses with Verve at an extraordinary pace.
Vemma responded by creating an award-winning business app that enables distributors to run a business entirely via smartphone. Within a year, Verve became the company's top-selling product, and rising sales ignited the biggest growth in Vemma's history. To find out more about Vemma's newest product, Verve ParTea, please visit vemma.com/vervepartea.
About Vemma
Founded in 2004 by BK Boreyko, Vemma Nutrition Company is rapidly growing as one of the premier industry leaders specializing in premium liquid nutrition. Every week, thousands of people join the company's mission to make a positive difference in the lives of others through the sharing of the clinically studied Vemma formula.
The Vemma brands, including Verve — a healthy energy drink — coupled with the company's rewarding business opportunity, help people to live a better quality of life, both physically and financially. Vemma is headquartered in Scottsdale, Arizona, and distributes its products through a global network of independent Brand Partners. For more information, please visit vemma.com.
Vemma Top Earners, the est. earnings are as follows:
[private_platinum]

[/private_platinum]