Black And Latino Leaders Call For Herbalife investigation
October 18, 2013
By Team Business For Home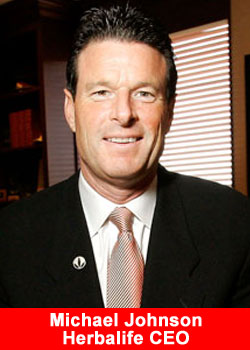 According the the Los Angeles Times a group of black and Latino community leaders is calling on California Atty. Gen. Kamala D. Harris to launch an investigation into nutritional products maker Herbalife Ltd., accusing the Los Angeles company of being a pyramid scheme.
The activists — including members of the League of United Latin American Citizens, Southern Christian Leadership Conference, Congress of Racial Equality and more — plan to make their case in a news conference in downtown Los Angeles on Friday.
The group alleged in a release that Herbalife uses deceptive marketing and predatory business practices to lure minorities with "extraordinary rags to riches stories even though the vast majority of the participants caught up in the scheme lose money and quit within a year."
Herbalife officials have said that at least 60% of their distributors are Latino. The group of activists says the number is as high as 80%.
The community leaders also said that last year Herbalife reported $4 billion in revenue, but the vast majority of its distributors were paid less than a living wage.
The group, which also hopes to catch the attention of Santa Cruz County Dist. Atty. Bob Lee, said it plans to set up a free bilingual help line to encourage Herbalife distributors to share their experiences.
In July, many of the same activists met with the Federal Trade Commission to ask for a probe of the firm.
Herbalife, which was founded in 1980, has been a topic of controversy this year.
Hedge fund billionaire Bill Ackman accused the company in December of being a pyramid scheme, betting more than $1 billion that its stock price would fall.
Ackman scaled back that position after the stock rocketed. Herbalife shares have doubled so far this year, closing Thursday at $64.86, up 15 cents.
"We would welcome an opportunity to educate the group assembled by LULAC, in order to correct the misinformation and misperceptions they have been given about Herbalife by the billionaire hedge fund manager who is shorting our stock for his own profit," Herbalife said in a statement.