Empower Network Announces Location For 2014 Conference
October 17, 2013
By Tina Williams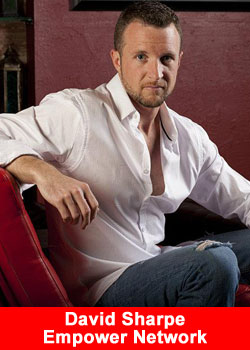 In July, the company hosted a national conference in Denver, which brought 6,000 attendees and an economic impact of more than $8.6 million to the city. Empower Network expects similar numbers for Miami.
In its fourth quarter this year, Empower Network hosted four regional conferences in Anaheim, Calif.; Washington, D.C.; Dallas, Texas; and Orlando, Fla.
We have held smaller events in Miami and are excited to host our largest event there, said Empower Network COO Jerry Ballard. Many of our affiliates will love Miami in January. It's very appealing as far as temperature and attractions. We anticipate our attendees will arrive early to make a week of it.
The Miami conference is scheduled for Jan. 24-26, 2014, at the James L. Knight International Center located in the center of downtown Miami at 400 SE Second Ave.
The Greater Miami Convention & Visitors Bureau has announced that in 2012 Miami-Dade County welcomed more than 13.9 million overnight visitors and that those visitors spent $21.8 billion.
Empower Network offers six unique business and marketing software products and tools, including its signature blogging system, video hosting, training and coaching packages for start-up, home-based, small and medium businesses.
Headquartered in St. Petersburg, Fla., David Wood and David Sharpe founded Empower Network in 2011 to empower small-business owners to make money online without dealing with the technical, marketing, payroll and overhead challenges that frustrate many entrepreneurs and small-business owners.
Empower Network's signature product is a viral blogging system geared toward helping its 38,000 affiliates and 80,000 members use the Internet to grow their businesses online, taking them from disenfranchisement to full self-empowerment through the use of blogs, direct sales and online marketing.
Empower Network Top Earners est. income for 200+ distributors:
[private_platinum]
Empower Network Disclaimer:
The amount of time it takes to achieve the stated income varies by participant. The estimates provided above were the result of an informal sampling of Empower Network participants. Basically, it takes hard work to make substantial income in this business. The income statistics above are for all active affiliates world wide for the date specified above, are based in US dollars, and update daily.
An 'active affiliate' is defined as someone who: 1) Has executed an affiliate application; 2) has an active membership with a minimum of the Empower Network blogging platform; 3)has received at least one direct commission in the last 30 days; 4) has either an approved merchant account, or integrated a payment method in the members area; and 5) has not been terminated, or chosen to discontinue for any reason.
[/private_platinum]